Free internet bible course lessons Ramsey church of Christ Peterbough Huntingdon St Ives Cambridge England Keith Sisman www.Ramsey-church-of-Christ.org
Search the Scriptures
Acts 17:11 These were more noble than those in Thessalonica, in that they received the word with all readiness of mind, and searched the scriptures daily, whether those things were so.
Study your Bible with the Ramsey church of Christ internet on-line Bible course, no need to log in and no charge. Study in your own time at your own speed, in twenty five lessons. We do not ask for money and any sent will be returned.
One day lectureships, held twice each year, click here for further details.

Scriptures quoted are from the King James Bible, we recommend this version which you can purchase from any good Bible shop, on the internet, or by visiting us on Sunday morning when we will be delighted to let you have a Bible (KJV) at no cost ~ entirely free.
To start click on the Bible below the first lesson. When returning just click where you wish to continue from the lesson where you last studied.
Lesson 1 - Our Eternal Salvation
Lesson 2 - God's Warning
Lesson 3- Eternity
Lesson 4- Our sin problem
Lesson 5 - The Nature of God
Lesson 6 - Christ paid our penalty
Lesson 7 - The Grace of God
Lesson 8 - Thinking Back
Lesson 9 - Doing God's Will
Lesson 10 - Believe in God and Christ
Lesson 11 - Repentance
Lesson 12 - Confessing Christ
Lesson 13 - Must We Be Baptized to Be Saved?
Lesson 14 - Must We Be Baptized For The Forgiveness of Our Sins?
Lesson 15 - The cleansing Blood of Christ
Lesson 16 - Becoming a child of God
Lesson 17 - Baptised into Christ
Lesson 18 - Obedience to the Gospel
Lesson 19 - Baptism is immersion
Lesson 20 - Infants our NOT lost
Lesson 21 - Man is NOT to change what God says!
Lesson 22  - The Lord's Church (part A)
Lesson 23 - The Lord's Church (part B)
Lesson 24 - The Lord's Church (part C)
Lesson 25 - Summary
For a study on the Lord's Supper, please click on the cup and bread below, no return link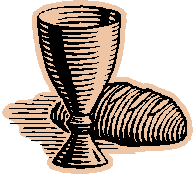 Return to -
Thank you for visiting our on-line Bible Courses. If we can be of any help, please contact us:
Telephone (UK) 01487 710552
Ramsey church of Christ, meeting at the Rainbow Centre, Stocking Fen Road, Ramsey, Cambridgeshire, England.  Sunday school, adults and children's classes 10.00am and 11.00am for Worship.
Wednesday evenings - Meeting in members homes.
~-~-~-~-~-~-~-~-~-~-~-~-~-~-~-~-~-~-~-~-~-~-~-~-~-~-~-~-~-~-~-~-~-~
Don't forget our annual lectureship, this year over two days at Hinchingbrooke, 13 & 14 October, 2007

~-~-~-~-~-~-~-~-~-~-~-~-~-~-~-~-~-~-~-~-~-~-~-~-~-~-~-~-~-~-~-~-~-~
If you would like to engage in serious in depth bible study, at home, over the internet, then click on the link below:
~-~-~-~-~-~-~-~-~-~-~-~-~-~-~-~-~-~-~-~-~-~-~-~-~-~-~-~-~-~-~-~-~-~
For further assistance -
Visitors so far (June 2005)