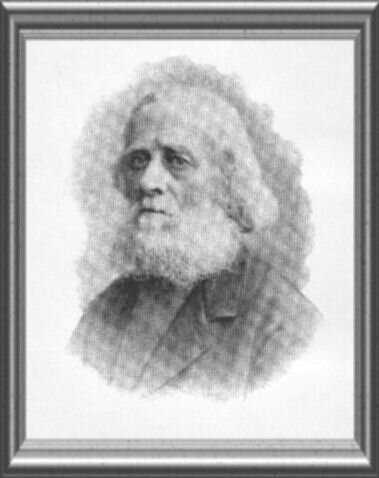 From the book, The Memoir of David King - Ministry in the Church of Christ.
You can read a detailed analysis of this book on custom essays service and thus reduce the time spent on this work, but identifying its main points and ideas.
Prophets (pages 264-269).
"God hath set some in the church, first apostles, secondarily prophets, thirdly teachers." - 1 Cor. xii:28.
In his first letter to the Corinthians Paul wrote, "Ye may all prophesy, one by one;" and modern teachers sometimes address the Church in the same words. There is, however, this difference - the persons referred to by Paul were prophets and, therefore, could prophesy, while those now addressed are not prophets, and, consequently, cannot. There is now no prophet, and, as a result, no prophesying.
The words prophet and prophesying are much misused. With many they relate only to foretelling future events; but in the Bible, whether we take their Hebrew or their Greek equivalents, their meaning is not thus restricted. The prophets of God did foretell things to come, and in so doing they prophesied; but they also very frequently prophesied when there was no allusion to the future. A prophet is one who speaks as he is moved by the Holy Spirit - whenever he prophesies he is inspired. He may or may not speak of the future, but whenever he speaks by inspiration he prophesies.
The apostles of the Saviour were all prophets, but the prophets were not all apostles. The prophets were all teachers, but the teachers were not all prophets - hence it is written, that He gave not only apostles and prophets, but also teachers - and Paul asks, "Are all apostles? Are all prophets? Are all teachers? 1 Cor. xii:28. There are those who say to the church, "Ye may all prophesy one by one" - meaning that all may teach and exhort - whereas it is not true that all may teach, for many are not able, and none are permitted to waste time in that which is not to edification. Neither is it true that an uninspired teacher, however competent to edify, is a prophet. Paul wrote, "Ye may all prophesy one by one," but then he was speaking of those who had the prophetic gift.
"Let the prophets speak two or three, and let the others judge. IF ANYTHING BE REVEALED to another that sitteth by, let the first hold his peace for ye may all prophesy one by one, that all may learn, and all may be comforted, and the spirits of the prophets are subject to the prophets." - 1 Cor. xiv:31.
Inspired men are here clearly referred to - men possessing the word of wisdom and the word of knowledge - a manifestation of the Spirit. No amount of acquired knowledge, or wisdom, would bring its possessor within the prophetic circle - only an allotment of the Holy Spirit could place him there. But does not Paul teach that he who speaketh unto men to edification and exhortation and comfort, prophesieth? Certainly not! That "he that prophesieth speaketh unto men to edification and exhortation and comfort" (1 Cor. xiv:3) is indeed affirmed by Paul, but widely different are the two affirmations. He who speaks, moved by the Holy Spirit, is a prophet, and will certainly speak to edification, but it by no means follows that every teacher who speaks to edification is a prophet, or moved by the Holy Spirit. The error is this - Paul, as the context shows, designed to set forth the effects of prophesying, in contrast with those resulting from speaking with tongues, whereas he is understood as giving a definition. While then prophecy carries with it edification, exhortation, and comfort, speaking to edification, exhortation, and comfort, is not necessarily prophecy.
Notice the words of Peter -
"Prophecy came not in old time by the will of man, but holy men of God spake as they were moved by the Holy Spirit." 2 Peter i:21.
Inspiration is here clearly included. Then, as we have seen, the prophets were to wait for revelation (1 Cor. xiv:30), and Paul adds,
"If any think himself to be a prophet or spiritual, let him acknowledge that the things that I write unto you are the commandments of the Lord." 1 Cor. xiv:37.
In this text, to be a prophet is equivalent to being spiritual or inspired. To the prophets God's secrets, and those of the hearts of men, were revealed. Paul says,
"Thus are the secrets of his heart made manifest, and so falling on his face he will worship God, and report that God is in you." 1 Cor. xiv:25.
Thus it was when the Great Prophet conversed with the woman of Samaria. He told her inmost thoughts, and she responded, "Sir, I perceive that Thou art a prophet."
But it is claimed that there is also a lower application of the words prophet and prophecy - that while all teachers were not prophets in the higher sense, yet in the "subordinate" sense they were; and, that now, it would be no stretch of language to speak of the critically exact expositor as a prophet. But this we must most absolutely deny. The prophets who edified the church by teaching did not obtain their information as do the "critically exact expositors" of our day. They possessed the "word of wisdom" and the "word of knowledge" as gifts direct from the Spirit; their words were the immediate result of inspiration, and it was on that account only that they stood as prophets. To assert a lower or subordinate application of the words is to take unscriptural ground.
Accordingly, in writing to the church in Rome, Paul says, -
"Having then gifts differing according to the grace that is given unto us, whether prophecy, let us prophesy according to the proportion of faith; or ministry, let us wait on our ministering; or he that teaches on teaching."
Here prophesying and teaching are distinguished. So, then, we have now neither prophets nor prophesying. "The Lord gave some apostles, some prophets, and some evangelists, and some pastors and teachers," and the two former having done the work for which they were required, are no longer given - though, being dead, they yet speak to us in the Scriptures of truth.
Apostles and prophets are spoken of as gifts. Of the Saviour it is said that "He gave some apostles, and some prophets and some evangelists, and some pastors and teachers." In what sense were they given? In that of being miraculously qualified for their office - each received those supernatural gifts requisite to the right performance of the work committed to his charge. There are now pastors and teachers, but their qualifications are acquired by the ordinary process of learning and experience. It would be completely foreign to Scriptural style to speak of such as "gifts."
The apostles, prophets, evangelists, pastors and teachers, thus said to be gifted to the church by the Lord, were given only for a time, and for the purpose of edifying the body of Christ. The time is specified thus -
"Till we all come in the unity of the faith and of the knowledge of the Son of God, unto a perfect man, unto the measure of the stature of the fulness of Christ."
Now that time has long since passed away - the church has come to the unity of the faith. When the last apostolic communication was given that unity was consummated; then the church stood forth a perfect man, having attained to the stature of the fulness of Christ. The perfection referred to is not that of number, not that of character, but that of faith, ordinances, and divinely appointed order; all of which were established ere the Lord suffered His apostles and prophets to leave the earth. That which is perfect having come, that which was in part was soon away, and Paul names prophecy as belonging to that which would thus be removed, that faith, hope and love might remain. Eph. iv; 1 Cor. xiii.
As, then, we have no apostles, so we have no prophets. Evangelists, pastors, and teachers there can be without supernatural gifts; they, therefore, remain. Apostles and prophets cannot be, unless qualified by the gifts of the Holy Spirit; which ceased when, or soon after, "that which was perfect had come." There are those who teach that we have not now miraculous gifts, apostles and prophets, because of the unfaithfulness of the church. We shall not deny the unfaithfulness of the church, generally; but we must deny that the gifts were withdrawn on that account - on the contrary, they were given for a time, continued their full period, and then terminated because the end was answered for which they were given.
God's prophets still speak to us through the records they were led by the Spirit to compile. It is ours to learn the things they have testified and to minister them to mutual edification, knowing that now we have neither apostle nor prophet.
For the next page page, choose below:
Article on Evangelists: