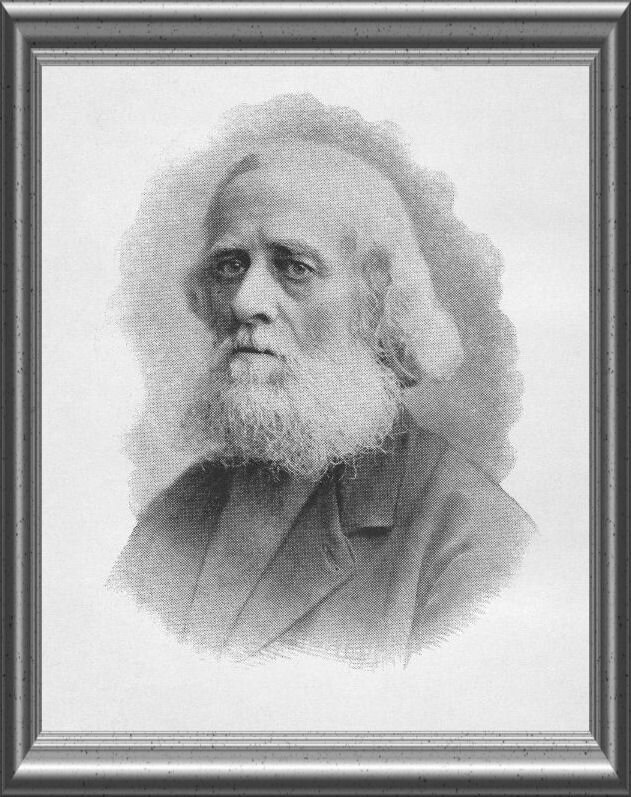 Brother David King, evangelist, born February 18, 1819 - passed away, June 26, 1894
2Ti 2:2 And the things that thou hast heard of me among many witnesses, the same commit thou to faithful men, who shall be able to teach others also.
2Ti 2:24 And the servant of the Lord must not strive; but be gentle unto all men, apt to teach, patient,
The following is taken from the book, Memoir of David King, complied by his wife Louise
The memoir below was written by Joseph Collin
Birth.
DAVID KING - as we prefer simply to know him - was born in Clerkenwell, London, on February 28th, 1819. Shortly after his birth, the family removed to Camden Town, where his father died in 1830 - before David was twelve years old; his mother surviving till May 1852.
Training.
The parents, making no definite profession of religion, did not impart any specific training, or bias to the boy; although his father died trusting in Christ, and his mother, late in life, was led to a clear apprehension of the Saviour, and, thereafter, lived and died in fellowship with Him, together with her son.
School Life.
His first school was entered by presentation; but not until the certificate, lacking in the first place by misadventure at the usual time for "sprinkling," was acquired through this process upon the grown boy. In the first instance, the procrastination of the "god-parents" had wearied the clerical patience, until the essential surplice had been doffed and refused to be redonned; and the child was left, pro tem, in its natural depravity; but, as events have shown, with rare native force of character. Removal to a distance severed connection with the public school; and three private ones followed in rather quick succession; the first being associated with the following incident. The master - a famous maker and user of whips - having turned his back, order was broken by one of the boys. Immediately he walked down, pulled out a boy and was about to apply the whip, the boy protesting that he was not the delinquent. Seeing the punishment inevitable, David stepped out, cleared the boy, and acknowledged himself the criminal. He received the full punishment, but thought it was mean, after his frank confession. In the second establishment, he signalized his intense dislike to being examined in Church Catechism, by a subterfuge to escape it, which he afterwards thought merited more justly the flogging referred to than did his former fault.
A New Epoch.
Soon after his twelfth year David left school, to assist his now widowed mother in the home business. Whilst this kept him, largely, indoors, it left a considerable margin of time unoccupied, and this was filled by such reading as was attainable. Home supplies being meagre, a new circulating library absorbed the almost daily two-pence per volume, chiefly to the damage of the young reader, from the quality of fiction selected by his inexperience. A devout neighbour, however, noticing this tendency, sought to correct it, by offering free access to his own comparatively well-stocked shelves, on condition that the former kind of reading should be abandoned. This done, facts replaced fiction; new lines of thought were started, and a new era opened.
Distinct Religious Influence.
The same kind friend induced, in his new protégé, the habit of attending the Wesleyan Chapel, with his own sons; and, during the remaining stay of our subject in the locality, attendance at chapel and Sunday School was constant. Referring to this time, he says: "There I came fully under the influence of the great facts of the Gospel, and learned the world-wide love of God, being slowly drawn nearer to Him."
Business, with Drawbacks.
Having entered upon business which entailed living in the house with his employer, he found him to be one who poured contempt on religion, and practised falsehood, as far as safety permitted, in his business. In the conflict which ensued, while suffering in some measure from these adverse influences, yet, respect for divine things, and the inclination of the heart to the person and ways of the Lord, remained the ruling power.
A Wife-gauge.
This was evinced by his determination, about this time, that in choosing a partner for life, "she must, and above all, be one who reverenced Christ, and inclined to His service."
Opportunity with Test.
The opportunity came for deliverance from the hampering conditions referred to ; but with it came special temptation, which he thus referred to: "It appeared that my success, in all probability, would greatly depend upon my taking a certain course, commonly taken in such circumstances, but which, to me, was incompatible with the approbation of God. I don't know that I seriously wavered. It stood before me thus - 'I shall do what I hold to be right, and if I fail, I fail. The consequences I leave with God.'"
A Restored Link.
Being led (during a Sunday afternoon's walk) within hearing of a working-man preacher, the "Old Story" revived the desire for advance in better things, and the determination was formed, to renew attendance at a place of worship. A Wesleyan Chapel was fixed on, and from then, through life, the rare exceptions being unavoidable, it was his constant habit to mingle, more than once, on the Lord's Day, with some worshipping assembly.
Begotten of God.
It is well that David King left a clear record of the Divine crisis in his life: on one occasion, "under the preaching of Dr. Beaumont, the love of God was felt as it had never been felt before" and he was (as he believed to his dying day) "on that night, under the influence of the truth repeated in that sermon .... begotten of God." The italics are the present writer's, simply to emphasize a strong reasoner's confession, that the religion of Jesus Christ, as a human experience, begins in the impartation of a new life from God, through the instrumentality of His Word, as the vehicle of the Divine creative power.
Church-membership and its Interruption.
The quickening of the Holy Spirit, above referred to, was followed by Church-membership, and by characteristic activity in all accessible "means of grace;" the rule, for each Lord's Day, including no less than six meetings. This continued more than a year; when, being induced by a classmate to go and hear Mr. Robert Aitkin, he was so attracted as to break off his Wesleyan associations. In its turn, this new connection was also broken, by the removal of Mr. Aitkin; and our friend was left to wander; but, with a full determination to study the Bible more closely, and to seek, from all quarters, further light, and, if possible, rest.
A Discovery.
While in this state of mind, it was incidentally discovered that a community existed in America, disclaiming all names but "Christian," and disowning any sectarian standing. Some of the literature of this people came into his hand, especially some articles bearing on the subject: Baptism and the Remission of Sins. On further study of the subject, and notwithstanding repugnance to admit any qualification of his former assurance, all doubts were removed, that the Lord had really connected the immersion of the believer - as a burial with Christ - with pardon in His Name. - "The act being one of translation into the Kingdom of the Son of God."
A Difficulty and a Surprise.
The difficulty was now, to find those who held the same faith, who might serve in the needful burial into the death of Christ. Yet, in the meantime, the lack of opportunity was not allowed to interfere with rest of soul in God; nor yet to hinder the making known to friends and neighbours his new and happy discovery; although disappointment waited upon the hope of finding others equally open-minded with himself, to receive and obey God's testimony. After about two years of apparently fruitless isolation, Mr. King providentially learned of an assembly in Lincolnshire, that seemed to promise a solution of his problem. Writing at once, to an ascertained address, reply came, after some delay, through Mr. James Wallis, of Nottingham, editor of the Christian Messenger; who supplied the address of Mr. John Black - familiarly known as Pastor Black - the first pastor of the Camden Town Church, then assembling at Clerkenwell Green. This being easy of access from his own home, he lost no time in visiting Mr. Black, and found him engaged, with others, in New Testament study. Finally, assuring himself that his new acquaintances were in accord with the faith and polity of the Apostolic Church, and fully committed to the old paths, Mr. King requested permission to cast in his lot with them. "They, being satisfied that he had been begotten through the incorruptible seed of the Word of Truth - the Gospel of Christ, the Son of God - gladly afforded him the means of burial into the death of Christ, and birth out of water into the Kingdom of the son of God's love." Fellowship with the Church followed, and thus he was
Baptized and Added.
This was in 1842, when our brother was about twenty-three years of age. He had been married in 1839 to Louisa, eldest daughter of George and Louisa Stevens; "and she, soon after her husband's immersion, also gave herself to the Lord by burial into His death, continuing a loving and faithful wife, and a diligent helper in the work of faith and labour of love." Such is our first introduction, from David King's own pen, to
The Beloved "Louise,"
of whose conformity to his early wife-gauge we can now judge, and, without whom, her husband's life would, at least, have been less worth recording. One witness, with good opportunity for judging, testified in our friend's lifetime: "D.K. has been greatly helped through life by an admirable partner, whose culture and mental force have been equal, if not superior, to his own; and no estimate of the man will be just, apart from taking this into account." And we who have lived so many years concurrently with their joint lives and labours, cannot forget, even in the serial literature emanating from their house, how often we have turned with grateful refreshment to Louise's department, to find feast of heart and play of emotion, in change from the more taxing pursuit of argumentative demonstration, and the exercise of mental discipline, in the Editor's own province. In field or vineyard, wandering or at rest, a sister-wife was with him everywhere, except on the briefest impracticable occasions, and her mark was upon everything that pertained to the chosen work of his life. On her part, whatever were her advantages in early education and mental acuteness, she looked up to him as head, and leaned with beautiful and loving trust on an arm stronger than her own. Each was the other's complement - incomplete apart, in labour as in life. They were no vain words of hers, in the day when she realized that the light of her life had gone: "The knowledge that I am borne up to the throne of grace by so many loving hearts, will help and strengthen me to treat the path of life, either long or short, that I have to pass along without the support of the strong, but tender arm that has borne me up so long." Her heart is the repository of the treasures of past days. We can only guess at them by floating straws, or reeds bent by fitful winds.
Vineyard and Field.
The paucity of workers in the little church of his choice, soon forced our subject into the active foreground; and, before long, his exceptional power, both in exposition and proclamation, raised demands upon his time that led to his giving up of Saturday and Monday in each week, from business, to the ministry of the word, in and out of the Church.
An Early Success.
Not long after the time now under review, several interesting incidents are recorded. One of these was connected with an Adventist Church at Piltdown. Hearing of David King, they invited him to preach for them; and, after several weeks of helpful and testing intercourse, they were led, bodily, to accept the simple ground he had laid before them. "Thus a church of over 150 members came over to primitive faith and practice."
An Individual Conquest.
At Maidstone there was early fruit of labour. And, at a little meeting at Seale, in Surrey - at which Brother Scott (recently departed, in the ninetieth year of his age), who had brought him over to preach, had occasion to regret his onslaught on existing religious institutions, including the Bishop of Winchester, who lived in the neighbourhood - it afterwards transpired, that a young carpenter of promise who was present, was convinced of the importance of believers' baptism, and having become obedient, was, in after years, in friendly touch with Mr. King at Birmingham, as the popular Baptist Minister, Mr. Charles Vince; whose own way of putting it, was: "Mr. King made me a Baptist."
A Gospel-man.
Records of 1848 show that Brother King was, at that time, a recognised Evangelist; in which character we find him present, as a delegate from London, at the Glasgow Annual Meeting. About the same time he visited the Northern Churches of Bedlington, Howden and Newcastle, and, in his notice of these places, marks with high appreciation the field and fruits of "our Brother MacDougall's labours." At first he was sustained by the London District Churches, after yielding to the strong pressure of the brethren to relinquish business and throw himself into Gospel work; and this arrangement continued for a good while. In 1852 he was president of the General Meeting, held at Buckingham, at which, also, Brethren Harris, Wallis, and John Black took prominent part with him. There were then reported to be 76 Churches, and 1981 members in the movement. In this year Salisbury was visited, but without any lasting important results. At intervals from work in London and the district, he was called to visit more distant places, among which Dundee and Auchtermuchty figure, as supplying "overflowing audiences" and "much inquiry."
The G.E.C. and Manchester.
Pressure was put upon him, by this time, to take a wider scope in connection with the General Evangelist Committee; but this was again and again declined; until, at last, the painful want of effort in Manchester led him to consent to go there, for a time, in co-operation with that committee. This came about in 1855, and the work there was begun in conjunction with brethren Rotherham, Hill and Sinclair. Brother Harvey, in reporting progress, makes reference, also, to Brethren Coop, G.Y. Tickle, and W. Turner, as visitors at the inauguration of the work.
Hibernia.
Ireland was visited, from Manchester, in 1856; and after some fine meetings during three weeks' stay in Belfast, a Church of ten members was left assembling in that city. It was then his conviction, that Ireland was the most promising field in the "British Empire" - the needs being greater and the willingness to receive the truth being also greater, than anywhere else he knew of. This especially applied to Belfast and Dublin, and their respective neighbourhoods.
An Extended Radius.
Towns and districts easy of access from Manchester were first visited about this time - Ashton, Wigan, Huddersfield, Liverpool, Mollington, Chester, Saughall, and Wrexham, were all reached on brief visits.
Birmingham.
After a brief residence in his London home again, in 1857, Brother King was urged by the Annual Meeting held that year in London, to spend some months in Birmingham, whither Mrs. King and he journeyed in March, 1858; joining Brother J.B. Rotherham in that important town. They found a Church of eleven members - four brethren and seven sisters. Without any intention, in going to Birmingham, of relinquishing the London work, nevertheless, in God's providence, he never returned to it; staying on from time to time, against strong personal preference for London, in obedience to what appeared to him indications of the Lord's will. This suspense was continued for three years, before the London house was given up, and a new home established in Birmingham; which, thenceforth, became the centre from which all subsequent activities branched out.
Leicester.
In this way Leicester which reached - a town of 90,000 souls, where a Church of fourteen members meeting in brother Leavesley's house, and from whence had come the "Macedonian cry" urging Brother King to "Come over and help us." From the first, during many years of evangelistic labour and oversight, the church continued to advance, and others were founded in the neighbourhood; all of which counted themselves largely indebted to Brother D. King for their origin and success. Moreover, not a few, whose lives were brought into contact with those early days and work, and who have been removed to the ends of the earth, still bear witness to the good they received, and cherish the memory of some of the leading themes of discourse as valuable helps in laying the bases of the pillars of their faith.
Wolverhampton
came in for a share of care and labour during this period; such being continued until the time came for the recognition of an eldership in the church.
The Liverpool Crisis.
At the Annual Meeting held in Liverpool, in 1869, a resolution was adopted, recommending Bro. King to devote the next year's labour to Liverpool. He promised to take the matter into his consideration, but said, that if unable to acquiesce in the wish expressed, he would close his connection with the committee at the end of the current quarter. In taking the latter step, he ended an important relationship, which had extended over twelve years.
Birmingham District Association.
Following on the action referred to, the above association was formed, and Mr. King invited to continue the oversight of the churches in the district, whose existence was so largely due to his agency. In acceding to this request, he, however, retained the free use of three months of each year for labour in other directions. This arrangement remained unbroken until 1882, when, needing the time for other work, he called the brethren together, and, after a careful review of the whole work from the beginning, he tendered his resignation of responsible oversight, expressing his belief that this would not retard complete organization. The eleven members, at the commencement of the Birmingham work, had grown to 500. The year before this, a valuable and touching tribute to his character and work had been presented by the Church assembling at Geach Street. And, at a meeting subsequent to the one above referred to, the following resolution was adopted by the Charles Henry Street Church:-
"That this Church receives with deep regret the unconditional resignation of his official oversight given in by Bro. King; deplores with him the fact that he has not found it practicable to realize his own desire in the complete scriptural organization of the Church; desires to convey to him, and record, its high appreciation of his long, successful, and self-denying labours and its admiration of his clear and consistent character as a man and a Christian; trusts that in his changed relationship he may still find opportunity to minister to its further enlightenment and complete organization; and that he may continue to be honoured in his other varied spheres of labour, in leading into the 'old paths,' which he has done so much to make plain, both individuals and Churches, now wandering in the bye-ways of error."
Training Work.
The training of young men for Gospel work was begun by the subject of this Memoir in 1866. Practically the work originated in "the Widow's Mite." A poor widow, a seller of smallwares, who had received a legacy of £20, brought £5 to her trusted brother, David King, to invest for her in the Lord's work. Suggestions by him for her own application of it having been declined, he entered the amount as a first contribution towards this object - at that time occupying his mind - it being his intention to receive young men for training, and become, himself, responsible for the cost. The control of this training work having been offered to, and declined by the Charles Henry Street Church, he took it entirely into his own hands, receiving such contributions as were forwarded by individuals, or churches, but never appealing directly to either. The work thus proceeded until it was transferred to a general committee, with Bro. Alexander Brown as teacher and guide. During Bro. King's charge of the work, a number of young men received important help, extending, respectively, over months, or years. These included Brethren Strang, Adam, Scott, Thompson, Wood, Barnett, L. Oliver, and others. The first named was the first student - a railway signal-man, who had already received some help from Bro. T.H. Milner. He remained about three years with Bro. King. It may be well at this point to supply extracts from the testimony of some of those who enjoyed the help referred to, all of which were written in the lifetime of the teacher; the first being part of a letter from Australia to Mr. and Mrs. King; the others supplied to the present writer by request, for a previous sketch:
I. Your kind and encouraging bearing towards me when a student, your generous hospitality, and the progress I was able to make in fitness for the Master's service, under your instruction, or supervision, have laid me under a debt of gratitude, which I may have failed in any adequate degree to acknowledge, but which I have never ceased to feel. Ever since that memorable September 24th, 1866, your life and work have led me to regard you, as presenting for my imitation, the purest and greatest of human examples. And although no one knows how far I have come short, better than myself, it is my own conviction, that the measure of Christian character and of usefulness, to which I have attained, is largely due, under God, to your teaching and example. I presume you have gleaned enough from our Australian papers, and other sources, about me and my work, to render it unnecessary that I should the dilate upon either. And, although my career has not been by any means a brilliant one, yet I would venture to express the hope, that you are fairly satisfied, that the time, patience, labour, and unvarying kindness bestowed on me, have been justified to some degree in the general result.
Yours in the Lord,
JOHN STRANG.
II. "In my experience of him as a trainer of young men, I bear this testimony, that he never sought to influence me in any special direction, but his constant aim seemed to be, to get at the exact meaning of what the Scriptures said, and of what the Lord Jesus meant us to believe and do."
Signed J. ADAM.
Bro. Adam's letter also gives, in substance, the following general estimate of the man: "David King was an instinctive logician, and saw at a glance the weak side of his opponent; hence his great power in debate. His intellectual force was more intense than original; but, though lacking in creative power, his actual power in the use of material amounted to genius. As a clear expositor of first principles he was unique; and he was certainly faithful in carrying them to their legitimate conclusions. Loyalty to Christ was a leading motive in his character, and often led to an attitude seemingly harsh to those differing from him, especially those in whom conviction was less deep than his own. This applied both to Platform and Editorial work. Though possessing considerable power, both in writing and speaking, his oral power for excelled, when occasion called it forth. He rather enjoyed 'letting down' obnoxious people, and often his caustic wit and ready repartee turned the laugh of an audience against such opponents. He seemed more at home at the desk, or on the platform, than in the social circle; he lent no time to gossip; but, get him in a group of trustworthy friends, and he became a remarkable conversationalist. Some of his familiar pranks will not soon be forgotten - as on one occasion when a crisis was being discussed, he rose and began to feel down the back of one of the party. Asked, with some warmth: 'What in the world are you doing?' He replied: 'I am just feeling whether there is any backbone.'" The sequel proved that George Collin was really vertebrate.
By nature, Bro. King seemed made for unique place and work, but mellowing grace made him a true yokefellow. He did not regard himself a fighting man by nature, or phrenologically, but his consciousness of power in exposing the sophistries of unbelief, and his interest in saving honest men from such beguilements, often led him into the fray. Nevertheless, as with many reasoners on Christian evidences, ghosts were sometimes raised by questions, that could not be laid by answers. Still, many were won by his agency to a simpler apprehension of scriptural truth and position; and, among them, some instances of note. A superb edition of his leading articles, sermons and lectures, with a summary of his debates, edited by a congenial spirit, from material of his own providing, would be of great service to the rising generation, and form the best possible criterion of the life and work of a remarkable man."
III. "The help given was principally a thorough drilling in the inductive method of studying Bible topics. There was plenty of hard work in getting together all portions of Scripture on a given theme, such as 'The Spirit of God,' and drawing from these their teaching on the parts of the theme these passages suggested. When the theme had been well considered in this way, then one was permitted to read such books, or portions of books, bearing on the topic, as Brother King thought would be helpful. I dare say the results arrived at might, in some measure, be due to the teacher's known views; but he took the utmost care to avoid that, watching the correctness of the method principally. I remember when the first difference arose, he said to the effect:- 'When we differ like this, as soon as you think we have discussed the matter sufficiently, say so, and we will leave it at once; you must not accept anything merely in deference to me.'"
Signed LANCELOT OLIVER.
In further communication, Bro. Oliver claims a personal acquaintance going back to some years beyond 1878, and refers to impressions then formed, that never materially changed. Of marked characteristics are enumerated:- "First, and most outstanding: The courage of his convictions - a man who would say and do right no matter what the consequences might be. Second: Extraordinary clearness and power of intellect, and command of all his powers of thought and speech. Third: A geniality and kindness of disposition quite unexpected by those who knew only his writings. Fourth: A peculiar knock of putting an important truth in a single sentence, and saying it in a way that made it strike home, never to be forgotten.
"His use of occasion was, at times, very striking. On the first of the week, four of us met to break bread. Bro. King presided, and gave an address on one of the Psalms, in his very best style. After the service he came and laid his hand on my shoulder, saying, 'How did you like my address?' I began to express myself, when he intimated that he did not mean the matter, so much as the manner, concluding: 'I want you always to preach to three people, the same as if you were speaking to three hundred.'"
A lesson on "push" was illustrated one morning but reference to a scene enacted on the opposite side of the street. Two women had tried to gain admittance to a house, but seemed to be prevented by a drift of fallen snow. After consultation, one went away, presumably to fetch some hot water; the other, left to herself, seemed to determine on a "forlorn hope," and, walking into the middle of the street, ran backwards with all her might, when the door gave way. That was "push."
Sketch from "Old Paths."
It will interest the reader to insert here, by way of parenthesis, the substance of L.Oliver's sketch, printed in the Old Paths, at the time of Mr. King's decease, leaving out some points dealt with sufficiently already:-
HIS WORK AND TIMES.
David King pleaded by tongue and pen for a return to Primitive Christianity for fifty-two years out of his seventy-five. To rightly appreciate the difficult of attaining success in this task, and the firmness of conviction needed to persevere in it, note must be taken of the strength of the current against which he had to contend. The tendency of the age, latent sometimes, but always powerful, has been to consider that what of the thought and practice of the past has given way to new, must have done so, because the new is, on the principle of the survival of the fittest, better than the old. Religious men, even, have acted as if of apostacy from Primitive Christianity, it also could calmly be said:
"'Twas but the ruin of the bad,
The wasting of the wrong and ill;
What ever of good the old time had,
Is living still."
Against this tendency, manifested in hydra-headed forms, this "hero in the strife" pleaded that the old, in this case at least, was truer and better, was of divine origin and authority, and adapted to man's need as a fallen creature.
This plea brought him into conflict with systems such as Atheism, Secularism and Spiritualism - opposed more or less obviously to Christianity; with all systems, professedly Christian, which he saw were departures from the "faith once for all delivered to the saints" - sectarian names, human creeds, the clergy as opposed to the laity, and so forth. Such was the work and place - now let us look somewhat at
THE MAN WHO WORKED THERE.
By nature and personal endeavour he was fitted to command a great influence in this work. A strong full voice, commanding aspect, a powerful mind, and a great control of all his powers, gave him immense influence on the platform; and in his use of the pen, a terse but varied style was accompanied by complete mastery of the argument and much skill in showing the weakness and, if need were, the ridiculousness of an opponent's position.
A result of much controversy has been that some who greatly admired his ability and his faithfulness to truth, judged him over critical and sometimes unnecessarily severe. I am sure he would have been the first to say,
"Speak of me as I am, nothing extenuate."
Expression may, however, be given to the regret that while so many saw the flint-like sternness, so few knew the humble walk with God, the love for all men, and the many amiable traits in his character. A few sharp thrusts are often noted and remembered, when many kindly hints and gentle means are unnoticed or forgotten. It has thus been lost sight of, that when he deemed severity unnecessary he was as gentle in dealing with errors and faults as at other times he was stern. I am sure it was painful to him to be severe in dealing with good men. It is true
"He did not stint
His necessary actions in the fear
Of coping malicious censorers;"
but it yet remains to be proved that what he deemed necessary in reproving and opposing incipient innovations could have been well dispensed with. However, we need "judge nothing before the time," and all who know the work he did agree that morally and mentally he was among the stalwarts of our race.
How much of his greatness he derived from natural constitution, and how much from what, in contradistinction, may be called his principles, it is impossible to say. He doubtless had much, as most great men have, which we may neither praise him for having nor others for not having. But there was much, very much, which all, the young especially, can be recommended to cultivate -
1. He shunned no trouble necessary to get at the truth. His method of Bible study, it is well known, was the inductive. Before he adopted any view of a subject, he did all he could to find the whole truth; not only getting all the Scriptures before him, but also reading the best writers on all sides. Even then he did not close his mind. Only a few months ago he accepted with delight a different interpretation of the passage "The Kingdom of Heaven suffereth violence, and men of violence take it by force" - from that he had taught publicly and privately for half a century.
2. Loyalty to his convictions. His central conviction was doubtless his acceptance of the sovereignty of Christ. This appeared frequently in his faithfulness to what might be deemed comparatively secondary truths - in his readiness to sacrifice time and means and comfort, to secure consistency to these, which to some of less fineness of moral perception would have seemed not worth the cost.
3. Thorough attention to duty. Whatever he held himself responsible for, he attended to in the most complete way. For instance, it is common, in accounting for his being always ready with proofs of a statement, to say that he had a wonderful insight, and somehow anticipated what would be wanted some day, and preserved it. It is true, his perspicacity was extraordinary; but there was an immense industry behind all that. Those who heard his lectures against Spiritualism will remember how effectually he brought extracts from public prints to bear in showing the uncertainty and injurious nature of the thing. Those extracts were, of course, the result of years of diligent watching, and gathering of evidence. His ever-ready proofs of charges against some of the American Churches, whom he deemed to have departed from the simplicity of the original plea for a return to Christianity as it was at the first, is an example clearly remembered.
4. His readiness to befriend and help. A great poet has written of little acts of kindness and love as the best portion of a good man's life; and the highest authority places love that manifests itself not in word only, but in deed, as a sign of the possession of the life that was manifested in Christ. I have no hesitation in saying that David King was not only an ideally attentive husband, but that he was ever ready to sympathise, to give his best counsel, and to help to the extent of his power, whomsoever he could; while to some, whose privilege it was to become intimate with him, he was not only as a wise counsellor and friend, but as a devoted and affectionate father.
But I must close, content to mark that he was pre-eminent for care in the search for truth; loyalty to the truth found; thorough attention to the claims of duty; and was habitually kind in thought, word and deed. Well will it be for us all if, in spheres less trying than his, we can, considering the issue of his life, imitate his faith, looking as he did to Jesus, the unseen strength and source of his life, for Jesus Christ, his Lord and ours, is the same yesterday, today, and for ever.
L.Oliver.
IV. Bro. T.K. Thompson's knowledge of our subject extended over nearly thirty years. After reciting the circumstances by which he was led into student-relation to him, he proceeds: "During those two years, I saw him daily, in his own house - by his own fireside. Many opportunities were afforded me of seeing the penetrating intellect and clear judgment of the man; and many, also for feeling the warmth of the heart, and the sanctity of the spirit, of the Christian. Indeed, for seeing the whole man dominated by 'the truth as it is in Jesus.' David King was one of the holiest men it has been my happiness to know. What do I owe him? More, much more, than can be set down here. I owe no man more than I owe to him. I went to him to get some training in the use of the mind I possessed; and to obtain a wider acquaintance with God, as manifested in His Son; that I might comprehend more fully the heights and depths of the Divine Love revealed in the Gospel; and if, in the after years, I have succeeded in awakening any sinner to love my Redeemer, or have been honoured to build up and encourage the saints, I would wish that the full measure of credit for my ability to do either, should be given to my teacher of earlier days. His patience, kindness, and encouragement, are as green in memory as ever; and must continue to be so, as long as memory itself remains." Brother Thompson supplies an incident, which indirectly marks Mr. Vince's estimate of his friend David King: "At a public meeting in Birmingham, Mr. Vince was twitted by an opponent with refusal to adopt the prefix 'Rev.' He replied, referring to Mr. King: 'Does my critic not know - if not, he ought to know - that one of the ablest defenders of Christianity in this town does not use the prefix 'Rev.', and never has used it?'" Bro. Thompson remarks further, that he has good reason to know that he stood in equal esteem with Dr. Dale.
We may be sure that intimacies could not go very far with the more clerical spirits in the "ministry;" for, while our subject was sometimes "chaffed" about his clerical vest, and white neckerchief, and loose robe, his principles and attitude were essential anti-clerical; and it was not difficult to surmise, that his attire was adopted as a matter of unstraitened freedom and comfort on the one hand, and in resentment of the prevailing taste for starch on the other, with the additional object, in the short-cut pantaloons, of never again getting into the "miry clay."
Literary Work.
While Bro. King's literary work might be called voluminous, not much of it took volume form; indeed he published no single work of special magnitude. The first independent work, in point of time, was a tract entitled, The Subject, Action and Design of Baptism. Next came Alcohol and the Bible, being a plea for the use of unintoxicating wine only at the Lord's Table; and for abstinence from intoxicating beverages, as the duty of all Christians.
In 1847, in answer to a call for a small penny monthly, the Bible Advocate was issued, conjointly, by D. King and W. Godson, from a little press of their own; and it ran a course of about three years. Succeeding the earlier Bible Advocate, the Quo Warranto was published monthly for some years; the main feature being a demand for authority for things done in the name of the Lord, that he had not ordained.
In 1850 came a large edition of the Report of a three nights' discussion with Mr. G.J. Holyoake, who declined to take any part in the publication. This was followed closely by Anti-Mysticism; this again by The Holy Spirit in Creation, Providence and Redemption. Primitive Christianity, the Apostacy and the Restoration, was issued in 1856, and had a good circulation. Two pamphlets - The Man of Sin Identified, and The Resurrection of Saints and Sinners, were also freely asked for. Those also, styled Why Baptize the Little Ones? and Immersion v. Sprinkling, have had a wide circulation. Various other booklets and tracts came from his pen, including examinations of the claims of the so-called Catholic Apostolic, Mormon, and Christadelphian movements. Still further must be named, the publishing of the six nights' debate with Mr. Charles Bradlaugh.
Serials.
Of these the chief have been the Old Paths, the Sunbeam, taken up at the death of Mr. T.H. Milner, the British Millennial Harbinger, received over from Mr. James Wallis, and practically continued through the British Harbinger, Ecclesiastical Observer, and the current Bible Advocate. The Extra for some time relieved the pages of the Ecclesiastical Observer in special matter felt to be needed by occasion.
Three HYMN BOOKS were also published - first in the earliest days, for use in the London District connection; a more important one being published later on - compiled by Mr. King, and revised by several brethren. This was used among the churches for some twenty years. The last one, now widely used, was the joint selection and work throughout of himself and the sweet singer, G.Y. Tickle, many of whose hymns are included. His School Hymn Book continued in use until, at a time of severe illness, it was given over to the S.S. Committee.
Debate.
David King ranked high in debate, far beyond his own chosen religious connection, and many champions of false ways were compelled to acknowledge the power of his agency, and the worth of his cause.
Mr. Sullivan - "a gentleman by position and conduct" - was his first opponent. The discussion lasted during six evenings, in Elstree Street Chapel, London, in November 1845, the questions being:
1. What is the Christian System?
2. Is it of Divine origin?
3. What are its legitimate effects?
Next in point of time, but of more importance, considering the representative position of the man, came the debate with Mr. G.J. Holyoake, Secularist leader and Editor of the Reasoner. This was again in London; and held during three nights in September 1850. The questions were:
1. What is the Christian System?
2. What are its legitimate results?
Another discussion was held with a Mr. Ellis, probably in 1853. This gentleman was a Secularist Missionary, and of a friendly spirit and high tone in every way. The debate covered three Sunday afternoons, and seemed to lead to the cessation of Mr. Ellis's lectures on Secularism. He was discovered some years after, as a Unitarian minister. A discussion in Wigan came off in 1856, with a Swedenborgian minister named Woodman. The Action, Subjects and Design of Baptism occupied three nights. Both men were commended by the press for their perfect "Christian courtesy," and good results were anticipated. The discussion with Mr. J.H. Gordon, "Lecturer to the Leeds Secular Society," was held in Birmingham, on the 10th, 11th and 12th, of December 1861. The proposition, affirmed by Mr. Gordon, and denied by Mr. King, was:- "That while the gospel according to Saints Matthew, Mark, Luke and John, is neither the gospel of salvation, nor of peace, the gospel according to Secularism is both!" It was quite evident from the first, that Mr. Gordon was not worthy of his antagonist; but he was an acknowledged leader of Secularism and of the most pronounced type. We read:- "The earnestness with which this young - but very bold - slanderer of the inspired Book, spoke, throughout the debate, was remarkable. To witness the degree of courage evinced by the firmness with which he reiterated again and again, those sentences which seemed to bid most fair to prevent his popularity - calling forth as they did, manifestations of the strongest opposition - gave rise, in our own minds, to deep regret, that that courage was not brought to bear in a better cause." There were one or two interesting incidents connected with this debate; one of which may have had something to do with arresting the young and wild blasphemer. He had been caricaturing in the most slanderous manner the life and routine of Christian home life. When Mr. King rose to reply (having been furnished with an outline of Mr. Gordon's history) he spake a parable of a Christian household, headed by pious and tender parents, whose history, pathetically set forth, answered too surely, in the consciousness of his adversary, to the factors of his own life. Mr. Gordon's astonished gaze at the recital, and perfect silence in regard to it, in his subsequent speech, showed that the arrow had gone home, and justified the wisdom of the archer.
The other circumstance in this connection, is thus referred to in substance: Mr. Seymour was one of Mr. Gordon's committee and prompted him somewhat during the discussion; he had been said to have had a classical education, and to have made a very great sacrifice to accept and preach "the gospel according to Secularism." Subsequently to the discussion, he called upon Mr. King and said - "I have called, Mr. King, because I consider you would like to be informed of a change which has come over my mind. I can no longer advocate Secularism. I find it cannot be sustained; and, though I have some remaining difficulties, yet I must proclaim myself a believer in Christianity."
The ultimate sequence in Mr. Gordon's case, was, that he shortly went back to Leeds, and, after being further influenced by the late "Rev." Wm. Conder, of that town, he avowed himself a Christian, and published a confession of his faith in Christ. He joined the Congregational body and went to college to prepare for the ministry; but during his college course, again met Mr. King in Manchester, when they examined together the subject of Baptism; he became convinced regarding believer's immersion, and with characteristic candour announced his changed mind to his valued and kind Congregational friends, who begged him, nevertheless, to finish the course the had provided for him. He did not think well to do that, but was baptized and called by a Baptist church to its pastorate. After some time, he found a more congenial sphere as a lecturer for the Liberation Society, and finished an intensely stirring life, in that position, dying on his way to America to recruit his shattered health.
In September, 1867, Mr. King met in debate, at Newcastle, Mr. Charles Watts, Sub-Editor of the National Reformer. "Mr. King undertook to affirm, and Mr. Watts to deny, 'That Christianity is of Divine Origin and beneficial to man,' and both agreed that Christianity should be understood to mean that system taught by Christ and His apostles, and recorded in the New Testament." "This debate was consequent upon Mr. King receiving from a Committee, composed of members of various denominations (none of whom were known to him) an urgent request to debate with Mr. Watts, who had been lecturing in the neighbourhood." The circumstances connected with this debate, and the disreputable conduct of the Secularist leaders, did much to discredit the cause of Secularism. The debate covered four nights; on the last of which, in his concluding words, Mr. King dealt with the attitude and conduct of his adversary, in such a way, as to draw forth "thunders of applause," and show that his own verdict was the verdict of the assembly.
A discussion was held at Banbury, in July, 1869, with the "Rev." G. St. Clair, Baptist minister of that town. Subject:- "What is the design of Baptism?" The limitations of man and place, render this debate of less than average interest.
The King and Bradlaugh debate is the most widely known to the public of all Mr. King's discussions; and, all in all, furnishes the severest handling that modern English Secularism has had. The discussion was held in Bury, in Lancashire, and lasted six nights, during September and October 1870. The subjects of discussion were:
1. "What is Christianity?"
2. "Is it of Divine Origin?"
3. "What are its Legitimate Effects?"
4. "What is Secularism, and what can it do for man that Christianity cannot ?"
5. "Is the Bible Account of Creation opposed to Reason and Science?"
One other debate may be referred to - held in the village of Lindal-in-Furness, in 1876, with the "Rev." L.O. Lewis, a Church of England clergyman. The subject of discussion was "the Action and Design of Baptism." This gentleman was about as fair as Watts!
How he became an Abstainer
may almost take rank among the debates, with the debates, with the peculiarity, however, that David King was placed hors de combat. While yet a Wesleyan, Mr. King was in the habit of going down to the notorious Seven Dials, to read the scriptures and talk to the people on Sunday afternoons. The cold weather setting in, he announced that unless some of his audience could find a room, the meetings would be discontinued from the following Lord's Day. A carpenter in the company offered his workroom; it was accepted and the next meeting held there. At its close, owner and preacher being left together, the carpenter inquired whether he was a teetotaller. The preacher replied, "No." "Then," said he, "you must be, if you continue to use my room. I cannot have a drinking preacher here, and you cannot speak again unless you sign the pledge." Health was pleaded as the only ground for taking a little. Remonstrance was urged against the arbitrary proceeding. It was all no use, the carpenter was inexorable! At last he softened to a compromise - if the preacher would sign for twelve months, he could have the room in the meantime. The case of "souls v. beer" was soon settled, the preacher signed, and went on with his work. The year wore away and the pledge ran out; but by that time he had learned too much ever to return to his former habit, and remained an earnest abstainer and advocate to the end.
A Consequent Dilemma.
Years after the above event, our abstainer went to Bolton, under the guidance of Mr. Coop, to deliver a lecture. Mr. Coop was to stay all night at a friend's house. Mr. King would return by a late train to Manchester. Accordingly, late at night the lecturer waited for a train that never came, or did not stop, and had to make his way into town to seek shelter for the remainder of the night. Meeting a policeman, that officer kindly went with him, in the forlorn hope of getting into the Temperance Hotel; but this did not succeed. What was to be done? Well, the only thing was to get a bed at a public house. He would not sleep in a public house! Could the officer not get him into the police station? Not unless he did something wrong, or gave somebody in charge. Leaving the guardian of the peace, a few paces brought him to where a donkey was busy rubbing himself against a lamp post. Light flashed upon quick wit! The officer was re-called, Balaam was charged with being abroad without justifiable reason, and policeman, witness, and culprit, walked off to the station, where the vagabond was locked up, and by dint of characteristic argument, the belated lecturer was permitted to stretch his limbs on the office "settle." He awoke with the dawn, to a vision of manacles and weapons, adorning his bedroom wall. The circumstance serves, at least, to illustrate a humorous resourcefulness in our subject, that did not belong to a man who could not "spin," because he could not "turn."
As an Editor.
No one ever yet fulfilled a long editorial career without complications. To suppose such a thing, would be to perpetrate a fraud on oneself. Many of us, besides our general acquaintance with this august class, have lived in intimate relation with some of its individuals and have learned what a rocky path they have to tread, if not to thread. What with the varied provision they must make, by pen and scissors, for all sorts of appetites and tastes, and the use of their discretion in consignments to the deep abyss of the "basket," they come to be the best abused of mankind. Every abortion of the brain is counted a comely child by its parent, however innocent it may be of claim upon intelligent recognition, and its "happy dispatch" to the editorial basket, is regarded with horror as one more added to the long list opened by Herod's "murder of the innocents." No doubt our editor was guilty, in his day, of this species of slaughter. At any rate he came in for his full share of censure, and, singular to say, most from those who never offered him copy, but simply passed the word on: that he was too rigorous in his methods, and too exclusive in his choice.
One friend, in referring to this point, says: "In editorial relations no editor escapes blame from contributors, whether deservedly or not; nor did he. I more than once named to him his reputed severity. In reply, he sent me a batch of contributions, and asked what I would do with them? I was silenced for ever."
A "Contributor" is aware that complaints were made in regard to editorial work, but he himself had no reason to complain; but supposes he might perhaps have come in at a time when special attention had been called to the matter, and thus a little more allowance was being made. He was always treated with great courtesy and consideration. Of course, papers had been rejected, and, now and again, things aid on this and other matters, that were not joyous, but grievous; yet, in most cases, the contributor saw that the editor was right, and always regarded his wounds as the faithful wounds of a friend.
We cannot much extend the radius of inquiry on this head. One's own experience may be typical enough as supplement. One or two cases occur to memory. A painstaking paper being sent, it was acknowledged in some such way as this: "Your article will be printed and opportunity given for some one to reply: failing this, I purpose dealing with it myself." A momentary darkness envelops the recipient of an editorial threat like that; but the cloud soon disperses, and the contributor waits, but waits in vain. The adverse reply never comes. On another occasion, some such notice would be taken in a printed note with the article, and a veiled reference made, that no pressure could ever elicit the meaning of, except so far as to conclude that David was "Joe-King." (Many readers will remember the witty rejoinder, on a public occasion, to a suggestion that Bro. King was joking: "I am not Joe King: I am David King.") His "bark" was often "worse than his bite." Sometimes, one would, in reading his strictures on work sent up, come across a crisp: "You affirm (so and so), I deny." Any implied commendation was equally terse: "I never have to fault your elaboration - you are not a sprawler."
It may be interesting to let the editor speak for himself, as in a letter bearing date September 24th 1889, when the magazine he had owned and edited since 1862, was about to become the property of the churches, with David King as editor-in-chief. He thus writes: "I shall be glad to know whether we may look to you for any stated help re the New Periodical, and if yes, in what direction? You will be aware that while, of course, the editor marks out the departments, and determines the general arrangement of the paper, departmental editors are to be appointed by the Committee, each of whom will be at liberty to obtain aid in filling in his portion; and not less so the editor-in-chief.
"Nothing is yet fixed, but I have in mind, as covering part of the ground:- 1. A leader either by the editor, or entirely adopted by him. Also as now in E.O., two or three short articles, selected, or original, which it will be understood the editor endorses in their leading elements, without being committed to every expression. 2. Our Exchanges: being extracts, without comment, from papers received in exchange for our paper - British, Colonial, and American. 3. The Expositor (Department I.): articles helpful to right apprehension of the Bible. 4. The Young and their Helpers (Department II.) designed to take in matters to help the young directly, or indirectly, by aid supplied to S.S. teachers. 5. The Home Circle, or some such title (Department III.); designed for the Family. 6. Church and other Intelligence; without comment (Department IV.). And so on.
"In the editorials I would like a helper or two, each always writing over the same initial. I don't think I should fall out with "C," if he were the one, or one of two.
"Of course there will be a sort of Open Council, in which the writers only will be responsible; insertions in which will be at the option of the editor.
"Nothing is yet settled as to title. Send me the very best that can possibly be selected. Titles, size, and price will be determined by the committee.
"Have you any conviction, as to brethren desirable for Departmental Editors?
Shall be glad to hear from you early,
Yours in the faith, &c.
DAVID KING."
It may be consoling to some who felt the editor, to find that one so heartily invited to co-operate felt him too. And yet, it must be admitted regarding the following letter that there is a rate blending of authority, dignity and grace; such as to make one feel honoured in the friend, rather than annoyed by the editor. It is as late as April 27th, 1894, when the beginning of the end was hedging him in, and yet there is no note of it. There had been much, moreover, to excite watchfulness against innovation, and this was more to him than the assault of disease: "Having sent the May 1st Bible Advocate on its way to the readers, I turn again to your two articles - 'We.' If you, thinking them likely to do good, desire their insertion, that desire can be complied with, only putting them beyond the range of leader-articles; thereby freeing the editor from supposed adoption of them, as a whole, or in part.
The above will suffice on what we may look at as the business aspect of the matter. I may, then, now venture a few words on the papers without reference to the question of insertion in the Bible Advocate.
I have gone over them again with care, and I cannot be sure as to their meaning, as a whole, nor as to which way their influence would tend - for, or against retrogression. I am surprised at this, because your writing is marked by clearness - what you mean comes to the reader without trouble. May I venture to say what comes to mind as the cause of this exception? Well, then, I think, that you do not see it clearly; and that you may render service by more complete definition and classification. For instance, there is in the New Testament an apostolic 'We,' applicable only to the Apostles, as such. Then comes the wider applications of the term - more than one. There is, certainly a church 'We,' but, then, you should give such a definition of the Church, as will test the claims of those whom you would have us recognize; otherwise, it seems to me, that, certainly, your remarks would go far to justify the range advocated by the ------s and ------s. You will discover from the above what I mean.
With Christian Love and Esteem,
Yours &c.,
DAVID KING."
The picture of a man, sick, and nigh unto death, sitting down to a letter like that, is a monument in itself, to any fair and reverent mind.
Probably my last letter from David King is dated June 2nd, 1894, and it indicates in calligraphy, and otherwise, the great stress under which it was written; yet manifesting the same jealous care for that which is true, and will bear after-judgment. Even in that last gathering darkness, before the dawn; when heart and flesh failed - physically; this man must do and see done, what is strictly right. "Is it worth while," says he, "thus to come down upon an unknown, and to leave him unrevealed? At any rate, I shall be glad to know who he is, and what he wrote." I had spoken in parable, and my seeming censure was upon "C," and I knew that "C," would stand the assault, and that all would come right; but editors cannot see everything, and of course do wisely to inquire. David King was a patient inquirer - he took time to know, even when time was hurrying to the end. There is a touching pathos in his closing words, to those who know how ill he was - he was far worse than I had dreamed - far worse than even this difficultly written note reveals - and yet how little prone to complain: "I am still troubled with severe cough - unfitting me to attend public meetings." It was the failure of duty and privilege that was the trouble - the "Grand Old Man!" Besides this sense of natural failure, that word retrogression had grown ominous of late; the cause had been wounded in the house of its friends. Watchfulness, with not a little reason, had grown to fear, and it became necessary to question some of those who had been counted staunch. Thus the evening of a strong and hopeful life was somewhat overcast; the sense of success challenged; great anticipations chastened. The serene evening was rippled by passing gusts; but night and peace came together: "Yes, love!" - He knew whom he loved. Knew in whom he had believed. He knew all; had counted all; had provided for all.
His heart was a deep well. Down went the trouble and abode there. Nobody knew how much of life it sapped; how much of sympathy was needed, and how little shown, under the sadly mistaken idea, that strong David King - the lion-hearted; so large in kindness and deep in sympathy, needed none himself.
Very beautiful is the testimony of one who knew him well and was a member of his household for some years. Is a man never praised by his valet? This witness comes very near it, for opportunity: "Time would fail me to tell of instances within my own personal knowledge, showing that his life was one of patience, abnegation of self, and devotion to others - influenced always, first and foremost, by the motive - 'Lord, what wouldst Thou have me to do?' The outcome has been a life of unswerving allegiance to the Lord. He experienced much misunderstanding and misrepresentation; because he would never turn aside from a clear path, indicated by a 'thus saith the Lord,' to bye-paths of expediency and worldly conformity." After referring to the opportunity that came to him as a young man, to gain a college training, which he declined, under the sense of responsibility for souls that might be perishing while he was seeking educational honours - choosing rather the salvation of souls and the glory of God; we are led to a closer view: "It can be said of David King, as it cannot be said of all public men, that those who knew him most intimately in private life, loved him best. His thoughtful consideration for those employed by him; his tenderness and sympathy for any distress, or suffering, that came within his sphere; his practical, unostentatious benevolence - all showed that his everyday life was a copy of the Master's he loved and served so well." Illustrations are given of the way in which his kindness was bestowed, as if to hide it from the very recipient, and put the obligation on his own part. A widow was taken into the house and supported for many months; and one other example is too characteristic to be dismissed by mere reference. Noticing the pale face of a young worker, he managed to elicit the amount of her daily earnings, and then informed her that Mrs. King and himself would like her to do something for them, if she would come and stay a few days for that purpose; and they would give her the same wages. When breakfast was over, the first day after going, the new employee asked for her work. Ah, well, there was no hurry for a little, she might just take a book and interest herself until they were ready; this consumed the forenoon. Then, after dinner, her employer said, "Now put on your hat, and Mrs. King and I will shew you your first day's work" - which turned out to be a visit to an art-exhibition. The remainder of the visit was just made a season of rest and recreation, and the girl returned to her work refreshed and strengthened for her daily task. He must have gone out of his way to entertain this working girl, for he rarely took any recreation himself. All the time of my intimate connection with him, I never remember him taking any time for rest between 7 a.m. and 10 or 11 p.m. He cheered many in their trouble, not only by material help, but by his strong, firm faith in God's promises, relating to the temporal, as well as spiritual needs of His children. He wrote to one in difficulty: "Would that I could make your way clear, step by step. What I cannot do, the Lord can, and will. Worldly prosperity is not always good for us. If the soul is not prospering, praise the Lord there is balm in Gilead, and a Physician there whose prescriptions never fail." An instance of imperturbable kindness is afforded by another home-incident: One day special company had come in to tea, and Her Grace Louise must needs have out the best china. All went well, until the young sister, acting as housemaid, was clearing away from the sitting-room upstairs. On emerging from the room on to the stair-landing, some obstacle caught her foot, and away went the whole trayful of china over the rail, through space, to be smashed to atoms, or ever it came to the bottom of the descent. We need not speculate on the "turn" the catastrophe gave the guidwife; but David was unmoved, and very soon sought out the weeping girl to apply much needed consolation: "Never mind, dear! It was quite an accident, and I don't care a button about the loss of the china."
A well-known and venerable colleague in evangelistic work says: "I have found him a most pleasant, peaceful, and helpful co-labourer in the Gospel - having enjoyed unbroken mutual confidence and friendship for more than forty years. He is possessed of great, resolute purpose. Nothing short of absolute helplessness ever prevented his attendance at the Lord's table. If his general bearing towards contemporaries has, to some minds, seemed lacking in courtesy, or friendliness, that impression has, no doubt, arisen out of the argumentative character of his writings, the earnestness of his plea for apostolic doctrine, or from the direct exposure of error in faith or practice. He is known to have avowed, that he never felt the least vindictive feeling against his keenest opponent, or fiercest adversary. As to the churches among which I have moved, far or near, I found him everywhere esteemed as a pillar of the truth."
One correspondent learned to love and esteem him more than forty years ago, and always found him more like a father than a brother. Visits to his house are now as landmarks of help to live closer to Jesus.
A Little Salt.
A fine old veteran, after writing of work already referred to, concludes: "My own opinion of him is that, although a most powerful proclaimer of the truth, referred to, concludes: "My own opinion of him is, that, although a most powerful proclaimer of the truth, he had a weak point - few of us but have - he was too much in the habit of pointing out the failings of others, rather than referring his hearers to the Scriptures for information as to the way of life. But I consider he greatly improved in this respect. We all require to be careful on that point, or we create prejudice." He is no doubt thinking of that night at Seale.
Here is a note written in 1892: "My personal acquaintance is very slight, not having shaken hands with him above three or four times. While he is held in so high estimation by brethren in every way better fitted than I to judge, I hesitate even to express any adverse opinion. And yet, whilst fully recognising the good work he has done, I have often felt disappointed, that our leading representative should be of the type he is: as shown in his writings and magazines. His mission seems to have been, to find out the weak points in men and systems, and to expose them mercilessly, with little or no generous praise for the good that might accompany. Had his primitive Christianity included the love that thinketh no evil, it would have been well for the whole brotherhood. But I write with reluctance, and simply record my opinion, as asked for; and, for what it is worth, which, as I have already indicated, is not much."
A similar attitude may be inferred from a refusal to co-operate in a former sketch; which refusal prevents the use of the correspondence as it stands; but the highly esteemed writer's standpoint is worth transferring: "As to the Biographical Sketch; it would gladden my eyes to see one according to Bible models. It would be so like our life-long contention, and such a contribution to the veracity of Biography as centuries past have scarcely seen. I may add that Biographical Sketches generally, especially what are called religious ones, are not worth the paper on which they are written, so far as I can judge." This brother, it will be no blame to say, suffered in mind and life, from results in church history in which our subject was called in as adviser, but which cannot be entered into here, and which he is unwilling should be opened up. In many of these cases, the germ of bitterness is local, and the adviser most of all unfortunate. David King remembered the occasion, and, with deep regret, the results; but claimed to have advised impartially, and to the best of his wisdom. These two last testimonies were asked for under the sense of fairness, and believing them certain, from known circumstances, to qualify, personally, the mass of commendatory evidence. The latter writer refers, nevertheless, to some of Mr. King's work in his neighbourhood, prior to their troubles, as altogether satisfactory, and for which he is thankful. They both disclaim the ordinary witness' qualifications.
We can only judge truly of work in the aggregate; and life in its completeness. Notes of discord are sure to be struck here and there, in human life, and man's work. The harmony is in the fullness - in the blending of the man and his work from first to last. As this is being written, there lie at hand the notes of a sermon in William MacDougall's handwriting, and on the back of the sheet, these words: "No man - no church - can be honoured of the Lord, to accomplish a higher blessing in others, than he himself has received from the Lord." It seems, then, a somewhat fair estimate of a life, that is based upon criteria of good received by an aggregate of individuals and of churches. But even now, it is too early to gauge, confidently, the results - quantity and quality. In ten years time, or even in twenty, it may be time enough to ask: "What work did David King do? How much has endured? Of what spiritual weight and worth is it?"
In the meantime we can only take forthcoming evidence, and we have it from well-known centres of labour. One speaks of courtesy and considerateness towards contemporaries, and free general homeliness among brethren who held him in the highest esteem, and among whom his decided utterances on difficult questions often helped them to shun dangerous and doubtful paths. It is remarked that Evangelists after his type would influence a more intelligent class of hearers, and: "Would that we had more of the sturdy, uncompromising spirit that characterized him. The Lord send such, if He has any more like David King."
From another large centre, acquaintance dated back to 1860, when Mr. King was invited to go there to labour. Some of the discourses then given made a deep impression, and numbers were added to the church. The mention of the subjects warms the hearts of those who heard them, even to this day. His influence, in the original and success of the local churches, is freely acknowledged; and the indebtedness, generally, of the churches in the co-operation, to his unswerving adherence to the truth, will "never be known on this side the river." While he enjoyed a little humour in private intercourse, he had no sympathy with frivolity, or worldliness, and his chief delight was in converse on Bible themes. Never an hour is remembered, in which interest and instruction were not derived in his company.
A forty years acquaintance is summed up: "During all that time I held him in the highest esteem for his integrity and uprightness of character, always (whether praised, or blamed by those associated with him) unflinchingly doing what he believed to be right. Whether on the platform, teaching in private, or wielding his pen, he has always appeared to me to be indefatigable in his work and always ready to help any who desired it, to a clear understanding of the Lord's will, with a view to intelligent obedience. I believe his influence for good, upon the churches and the age, to be greater than that of any other man I have known, and it will be enduring. The general estimation in which he was held has often found expression in the words: 'Ah, we shall never see his like again.' At home, I knew him to be a most affectionate and devoted husband, and also most kind and thoughtful to those in his employ."
An exceptionally close acquaintance yields this result: "If my hand could obey my heart, I could write a good deal; for that manly face and massive head, are with me even now, and I cannot shut out that wonderful eye, seen under almost every phase of human passion - twinkling with humour - glowing with pity and tenderness - flashing with virtuous indignation. His tenderness was known best to those who knew him well - a few candid, congenial spirits, in whose presence his really sensitive nature would unfold itself. But to anyone not thoroughly candid; not perfectly loyal to truth; not willing at once to commit himself to the truth, as known at the time, he would not be known - he was only stern, inflexibly just, ready to rebuke or smite, with the hope of ultimate good. Emphasize his purity, his tenderness, his absolute incorruptibility."
It is worthwhile to find a place for a word from a younger standpoint, and one less under personal influence than some of the foregoing. May we hope the spirit of the writer is typical of many in the next-following generation: "I am, comparatively speaking, a young disciple, and had not the privilege of a close intimacy with Bro. King, only having met him once; but on several occasions, in correspondence with him, I enjoyed the benefit of his wise counsels, and his writings for many years back have been a source of inspiration to me, to contend earnestly for the Faith of the Gospel. David King was unwavering in his fidelity to the Word of God; he was a faithful soldier of Jesus Christ, fearless in exposing error, and a noble champion for the truth. With my whole heart I thank God for such a man."
But David King was more - deeply compassionate. "I have been," says one, "ever since his visit to my house, deeply impressed by his sympathy for the fallen. One evening he opened his heart very unreservedly to me, and told how, before he was called out to evangelistic work, he use to go out into the streets and pick out a fallen woman whom he thought might respond to his entreaties, and take her home to Mrs. King: when, by kind actions, they sought to turn her back to virtue. I remember well the deep regret he seemed to feel, that this work should have been broken in upon; the reference to which was modest and unpretentious in the last degree," This reference can be illustrated by fact: "Even then - just entering life, with business cares, his way to make in the world, and unable to take time from the business-week - having come across a young woman who had been led from a country home, some thirteen miles from London; and who, though tired of the life, feared to go back to father and mother; on a Lord's day morning, as soon as it was light, taking some food for the day, he started to walk to the girl's home (for there was no conveyance). With some difficulty he found the place, and after considerable urging and remonstrance, overcame the father's scruples, and gained from him a promise to receive his daughter kindly. Satisfied with the accomplishment of his errand, he trudged home, reaching it about three in the morning, having missed his way somewhat in the darkness. It was a journey never to be forgotten - the forlorn hope, the successful appeal, the protracted, dark, weary tramp, the anxious waiting at home, with many fears and misgivings, the joy of the successful return, must all live for ever as a reminiscence of the valley of labour and hope. The father came for his daughter and took her home to his heart and to her mother, and all save one of that group of fifty years ago, have passed into their rest." For the waiting one there remaineth "rest, sweet rest!" That, reader, was David King, without his war-paint - the real David.
In concluding the list of witnesses, we will put our subject, himself, once more in the box, by transcribing a letter of his, with brief introductory comment, from a former sketch:
A Pastoral Epistle.
We have before us now a document which is, no doubt, rightly named. It need not be copied in its entirely for our present purpose, a substantial extra shall suffice. It is a letter to an evangelist, who, not quite understanding outward tokens, and much questioning his own personal fitness, contemplated retiring from support in the work, and using, in the gospel, his leisure from toil; but he had laid his case before one whose judgment must have gone far to decide his course. After dealing with the question in its outward bearings, Bro. King proceeds thus:-
"I fail then to see, in this matter, anything indicating that you cannot accomplish good work for the Lord; nor in any degree indicating that you should retire from the field.
"Having now cut off these two elements from the broad question of your remaining in the work, I will give you my impression thereon; holding that it should not be affected by the proceedings (referred to).
"Some good men, who do useful evangelistic work, could do quite as much good in the same direction, while working at their trade, as they can by being specially sustained. In such cases they had better labour at their callings. But care is to be taken in determining the case; and it should be determined rather by the brethren, than by the individual for himself. Nor does the number of baptisms settle it. There is much needful work, not of a showing kind, that needs doing, and would justifying devoting one's whole time to accomplish. Everything of this kind has to be taken into consideration. and, as I said, the mind of the brethren, rather than of the individual, should be acted on. As to myself - I think I COULD, if I pleased, change my course of action so as to bring to baptism a hundred to every ten I now bring. Many would say, 'Then you ought to do it!' But I feel I ought not to do it, and don't intend; and that if I were to do so, the cause, as a whole, would suffer loss.
"Then, you tell me of certain peculiarities and defects about yourself. Perhaps the proper thing is to mend, in some respects, rather than to retire. On one point I have been surprised and disappointed by you. I did expect that as a young man, with no home ties, you would have been ready and glad to go anywhere when an opening came, or there was promise of good results. To you the field should be the world, and if you are needed in places distant and in changes often, you should be ready to respond, keeping in view always - 'which is the best opening for good?' You don't feel at home, when you are not at home! Well, very few people do; but many such don't trouble themselves about that - they look at what there is to do, and set about doing it in the best way they can. And the Lord records the effort to their account. Such men make no unsuccessful efforts, for if the desired results are not gained, the effort itself is a fact for God, and goes into the treasure-house above. I have settled down in the conclusion, that right labour, done from right motive, is never lost, and cannot be. Now then, crack that nut, and cheer up!
"Then, you are conscious of failure in appealing to the emotional part of man. Perhaps you want to be a revivalist, which you are not likely to become, and such don't do half the good that many people suppose. Two things you have to lay hold of here.
I. A vast amount of teaching and general instruction is needed, both in the church and out, that does not deepened upon emotional addresses; and if fewer persons are brought by that preaching, they are more steadfast, as a rule, when brought. Then gifts differ, and there are highly useful men of both classes. So you may do good service in that line.
II. Increase your appealing power. You CAN. There is no need to be ever merely what you are. I don't mean that, in this respect, you can be equal to many, but you can be far beyond your present self.
One or two hints. 1. Don't make sermons in the way that you study Bible topics. 2. Don't explain too much, and don't tell your hearers about the other readings of the Greek, unless the common translation be absolutely misleading; and not then, unless the point be of real importance. 3. Study men rather than texts, in order to make sermons. Go into the market-place, or call at some houses with a tract, and get into conversation directly on experimental matters, so as to find out what is the matter, and what the hindrances which keep the person you talk to out of Christ. In your next sermon, don't say a word about the conversation, but preach as if you had fifty such persons before you, and appeal to them to surrender, as you unfold their peculiarities. You cannot know too much about the Bible; but apostolic preaching did not consist in expounding texts, excepting so far as believers in the Word misunderstood it.
"I don't know that I can say more now. I am not good at exhortation, or I might exhort you. But I pray the Lord to direct your way."
Yours in Love,
D. KING.
Those who cannot make their own comments on such a letter, and read the man in it, cannot be further helped at present.
Two, whose testimony has not hitherto been included, even anonymously, spoke their tribute on the occasion of the burial of Bro. King's mortal remains. They shall have a place here:-
At the meeting-house, G.Y. Tickle said:
"When I was asked last night by the friends of our Bro. King to say a word as to what I knew of him, I felt that I had a great privilege conferred upon me; but since, and this morning, I feel how inadequate my powers are to express all I feel. I have known Bro. King since I was a little boy - forty years ago. He was an honoured guest at my father's house, and we boys then were taught what I fear is today a lost art, i.e., to reverence our seniors and to esteem, for their works' sake, those who labour for the Lord. This morning, the one feeling with me is: thanks to God that ever I knew David King.
In the Annual Meeting in Liverpool, 1862, Bro. King preached. I went home with my brother that night, and we decided to be Christians. Others may speak of Bro. King as an eloquent preacher, a clear debater, a champion of New Testament truth, but I shall always remember him as a friend with a tender heart.
He was staying at my house in Liverpool, Annual Meeting, 1878. I was called home after the picnic at that meeting, and just arrived home to see my little one die, and I found that Bro. King had a heart of deep tenderness that would touch the very depth of one's need, and, however others may think of him, that stands in my memory.
When my father died, he was one of the first to be there to offer his word of comfort. He spoke to us words of hope, and those are the words that I speak to you today. He has gone from us and we are the poorer by his loss, and as I look round and consider the faces of those whom I knew as leaders of the movement, wonder at the few that are left. They have gone from us, and we have now to prepare to go to them. May we so live as to follow in their footsteps, and that we may be worthy to be with them, as they are worthy to be with the Lord.
I am reminded of Sir Noel Paton's picture, "Mors et Vita." So it is with our Bro. King. We have below the armour that he has thrown off; he has entered into rest, which is far better.
Words spoken at the grave by George Collin, of Carlisle.
(Readings: Rev. vii. 9 to end; Rev. xxi. 1 to 5).
Many of those who are gathered here know that we are laying to rest the mortal remains of a well-beloved personal friend, and we all know that we have lost a brother in the Lord and a faithful guide. Another name now adorns the long roll of the illustrious dead. It is an honoured name. Few, if any, more distinguished names have ever found a place upon that roll. David King takes rank among the princes of the Kingdom of God, and we must allot him a place high up in that list. We will make free to adopt words written by another honoured and venerated brother who has passed away: written to commemorate the dear woman who anointed the head of our Lord, and with a slight alteration we may apply them to our dear brother departed:-
"He has gone to his rest, but his memory today
Rises high o'er the flood that sweeps ages away:
It gleams o'er the waters of Jordan for all
Who have done what they could, when the Master shall call."
We are doing honour to that memory, and we are well employed in do doing. Let us cherish it, and let us try to copy his noble example of fidelity to truth, and duty to God and to his Christ, for we shall never see his like again in this generation. He has not left a man to step into the breach, nor to fill up the gap caused by his death. David King was a great man, and a grand. He was an all-round man in his own place. His place was in the sphere of the moral and spiritual. He loved the truth he taught. He lived the truth he taught, and taught the truth he lived. His life-work was holding forth the Word of Life, and he did not hold it forth in vain. Many of us now standing around his open grave are his grateful pupils: we learned the truth, and how to tell it out, from his tongue and pen. He was a man that the times needed. He was the man the churches stood in need of, and God gave him to us. He has done noble work for us through long years and now he rests. "The time of his departure has come. He has fought a good fight; he has finished his course; he has kept the faith. Henceforth there is laid up for him the crown of righteousness, which the Lord, the righteous Judge, shall give to him." His will be the fadeless crown! David King was the right man in the right place. Dare I say of him that he was the meekest among the brave, and bravest among the meek? Yes, I will dare to say it! Some may question that he was a meek man, because he could be, and doubtless was, stern by times. We, however, who have known him long and well, know his meekness and the gentle spirit he was. I knew him through may years, and used, in days gone by, to see him frequently. Never can I forget our meetings and our partings: how he would take my hand - my big hand - into his two small delicate hands, and hold it with a gentle, firm, and friendly pressure, until, at meeting, he would say some kind words of cheery welcome, or, at parting, some words of sweet and fervent benediction. Ah, yes, he was indeed a meek and gentle man, notwithstanding that he could, at times, be stern. He was only stern when the circumstances of the case in hand called for sternness. He was stern when any violation of truth and right was involved, and when his duty made severity an imperative necessity. Then, indeed, he was stern. Of course he was; would it not be imbecility in a leader of men to be anything else? Surely it would. Few men could be found more stern than the grand leader of Israel's hosts from Egypt's bondage to Canaan's freedom - yet he was the meekest man in all the earth. The prince of peace Himself was stern. Who ever rebuked sin with more severity than Jesus of Nazareth? Who more stern in exposing hypocrisy and shams? We need men that are faithful followers of these great leaders. It is faithful followers of Jesus this age wants: men who dare to be true to truth - true to "The Truth;" men who will not sell their Master for silver and gold, men who will not sell themselves. David King was not for sale. He was a man sound from centre to circumference: true to the heart's core. He feared God and hated covetousness. His conscience was formed and educated by the inspired word of God, and it was true and steady to that which formed it, as the needle to the Pole. He would do right, though the heavens might totter and the earth reel. He could tell the truth and look men and devils right in the eyes. He neither swaggered nor flinched. He had ever courage for the emergency. He was a man in whom the current of everlasting life ran still, and deep, and strong. Careful of God's honour, and careless of men's applause; a man too large for sectarian limits, and too strong to be bound in sectarian bonds. He was a man who knew his message, and told it; knew his duty, and did it; knew his own business, and attended to it. He would not temporize or tell a lie, to gain the wealth of Crœsus. He knew what he believed, and in whom his noble life was hid; and whence his reward would come. He stood on the Rock of Ages with firm foot and stout heart. He was strong in the strength that God supplies; and wise with the wisdom which cometh from above, "which is first pure, then peaceable, full of mercy and good fruits, without partiality and without hypocrisy." He was loving with the love of Christ. Thus was David King, as he lived, toiled, and waited; and now the grand man rests. He was a true man: manly as a man; and the manliness of the man was united with the tenderness and simple innocence which you find in the virtuous maiden. He has sent no formal laboured message from his bed. He wished no dying message of his to be an object of worship; but his last words are a message to us. They were spoken to our beloved Sister King. She said to him, "Do you know me, Dear?" He smiled and said, "Yes, Love." They are sweet last words, and so like the man. They will be treasured in the heart of Sister King till the day arrives when the lives of earth and time will be restored in the golden city. If any of us had been allowed to ask him, Do you know me? He was the man who would have given every brother in Christ a kind word, for the he loved the brotherhood. May the gentle manliness and courage of our departed brother be an inspiration to us who are left (maimed and crippled by the loss of him), to carry on the work from which he has ceased. Brethren, we shall need it, for we know not how soon our ranks may be invaded by subtle and dangerous foes, in the guise of friends. I pray the Lord to raise up from the youths among us, someone strong to follow in the footsteps of our brother. May the spirit of David King live in his children, and they are many. "His children?" someone may say, "David King had no children." Yes, but he had. There are many, and in many lands, begotten by the Word of Truth he preached. No man has more children in Christ than he had. England, Ireland, Scotland, and Wales, the United States of America, and the colonies of the South and East will join us here, in mourning the loss of a trusted leader, and they will all feel the poorer. The Lord grant to the widow needed grace and consolation for the little time until she will meet her love again. The Lord grant to each and all here, grace to follow the footsteps of David King; that we may all share in the re-union in the crowning day that's "coming by-and-bye," when the loves of earth shall be re-established in the land where death will be an everlasting stranger, and where God will have wiped away all tears from every face. And now, my dear friends, I must cease my speaking. It is not easy to cease from the praise of such a man, but time forbids my continuing. It may be that in the relations of some of you with our departed brother, there may have been occasions of strain, when human infirmities have caused distraction, and circumstances which may leave unpleasant memories. Let me ask you to lay all such memories and feelings here, beside this open grave, and never lift them up again. Let us think only of the nobility, the courage, the life-long service of our departed brother, and then this death, so sad in itself, may prove a blessing to you all, and nothing mar the joy of our hope of meeting our brother on the golden shore.
Amen.
In all that has been put down, there is nothing fulsome. The witnesses have been experimental and sincere. In the word of the devoted editor of this volume: "We only want the truth, and nothing but the truth." No one is fit to write about David King, who does not write in that spirit. There is no claim to absolute uniqueness, and his own self-estimate was modest enough. He was, at best, in quality of life, what all Christians ought to be; but, alas! what all Christians are not. In gift - in certain directions - he was strongly marked; and in some special departments he was, no doubt, unique in his generation, amongst his brethren. Historically, he stood central in the front rank of pioneers, and his compeers, on the right and on the left, vary the picture, without entering into competition in any marked point. There could hardly be, within the same limits, stronger marked, differing individuality, with the same brotherly affection and harmonious working in a common cause.
George C. Reid was of the martyr-stuff - a "fine fellow to burn." He gave up everything to conviction; counting all things but refuse, that he might win Christ. He reached the goal through toil, poverty, suffering and premature death - worn out by excessive labour for Christ's sake and ours. David King tenderly revered the memory of G.C. Reid. His attitude was similar towards John Black - Pastor Black - to whom James Wallis's letter at first introduced him. Perhaps, for simple Bible erudition, John Black had no peer among the churches. The "Living Concordance" they called him; and no doubt our subject found great utility in his keen, logical, scriptural sense, in the early days of the new rôle. He spoke of "David" with the utmost fatherly affection. He, also, was as royal as God makes His "poor rich in faith and heirs of the Kingdom." He loved, and was loved, with a wealth of affection. He had been a deacon in the church presided over by the celebrated Christian historian, William Jones.
James Wallis was a prosperous tradesman, who, besides the profitable management of a large business, applied his rare wit and extraordinary energy to writing, publishing, and acceptable preaching: exercising in these combined ways a wise and salutary influence for a number of years. It has already been noted how David King succeeded him in his magazine work.
In literary work and otherwise, William Godson was an early associate, and for some time gave freely of his life and fine powers, for the same ends, having relinquished a prosperous business for conscience sake, in the early prime of life. His old relation to the churches did not continue to the end; but he is to be remembered as one who helped to make the new "Reformation" such as it was. And even in his angularities, as they were esteemed, he was admirable. He was a strong reasoner, and powerful both in proclamation and debate. Severe and ascetic in his views and manner of life, he was yet generous, gentle, and kind in his way.
George Greenwell, at his best, shone with his own peculiar lustre in the group. His towering majesty of presence and flashes of poetic fire - "afflatus," as he would say - are not easily forgotten. His figures were grandly rugged and realistic, so as to strike the mind with admiring awe at first, and afterwards by frequency of repetition, to be greeted with reverent affection as friends, of a classic ilk, that helped to adorn and elevate one's mind at each breaking forth. Shadows fell upon the early radiance, and he missed his way for a time; but was led back tenderly to his old fellowship, by the hand of David King, and continued in fellowship and somewhat fitful service, until his removal to Australia, where, it is understood, he served to the end of life.
William MacDougall, of the same school as G. Greenwell, exercised, in the area covered by his work, a powerful influence, that yet lives. Closely exegetical, his expository work was very fine; and as a setter-forth of the person and claims of Christ, his power almost reached fascination. His life and work were, partly, marred by some who, through lack of fine sense, were entirely unsuited to exert a commanding influence over his destiny. He was a pastor, and should never have been thrown over into the stress and exposure of the general evangelistic field. It was the old story of self-willed wealth stepping roughly in, where angels might have trod delicately.
The superb G.Y. Tickle has often been referred to, in certain quarters, in favourable comparison to David King, especially in their respective editorial and other kindred relations. But the men's own mutual love and esteem, at their best, disarms all contrast. So different and yet so like. G.Y. Tickle's presence was a peculiarly attractive one. Gentlemanly, even in the conventional sense, impulsive as a poet, tender as a woman, forgiving and ready to seek forgiveness; you loved him thought his fire scathed you; you sought consolation in the passion of his love, from the judgment of his warmth; which was as unworldly as the man himself. In Liverpool's irretrievable loss, David King lost one of his most beloved colleagues. His literary work was marked by fine taste and tone, and, on occasion, by a vigour all his own. As editor of the Christian Advocate, his relation to contributors was of the happiest, and was well sustained by valuable correspondence. Some of his hymns rank with the sweetest of age-lasting praise.
T.H. Milner's labours were chiefly bestowed in Scotland, where his leadership was of the finest in spirit, and with a fine culture, that made all he did respectable. His tracts were, perhaps, the best issued by the brethren, and were largely circulated by the churches at one time; and the Christian Advocate was, under his editorship, a tasteful and efficient little magazine; this character being well sustained under the subsequent editorship of G.Y. Tickle.
The now venerable Edward Evans is one of the oldest surviving comrades-in-arms of our subject. His testimony is incorporated in the foregoing pages. His evangelistic career - speaking of sustained labour - has been broken by vicissitude, but at this writing, he is in the field, with wonderful vigour for his years, notwithstanding recent heavy personal trials.
Such are David King's chief colleagues, as distinguished by actual co-operation, long and steadfast friendship, continuity of labour, and age in the work, and in fact. Readers can place the subject of our memoir where they please in the list. Forty-five years ago, G.Y. Tickle made him known to the present writer, in terms that conceded to him the very first place then. That was a high commendation; whether we regard the source of esteem, or the place given him. From then until the end, and for years yet to come, every power, for or against, the cause he had at heart, must reckon with David King's influence. If the stream be adverse, he breasts it, though wrecks of faith are carried past. If cross winds raise tumult, he is steady and calm - rock-founded. If innovation threatens by onslaught, he is armed to the teeth. If it come by stealth, he is on the watch-tower, quick to descry, and wise to thwart. Designing and weak-kneed people had a warm time in his neighbourhood.
His stand, his strength, his courage, his self-command, were offences in themselves to weak, impulsive, and wavering mortals; and the enemy who would have come in like a flood, found the gates closed, debarred, and defended. Yet all these qualities were needed in the champion of such a cause; for while ground so simple in the main so just, and so scriptural, attracted to those grand pioneer-men numbers of open-minded and thoughtful New Testament readers; on the other hand it was not strange, that much opposition was aroused by the challenge for authority hurled at every unscriptural institution and practice; and the strong justifying "It is written" for every demand for return to the "old paths."
A Divine warrant in a Divine word, was alike unpalatable to priestly leaders and abject followers; as well as to the indifferent element, which, of course, desires to live as it was born and bred, without further trouble. We do not wonder, then, that, with his qualities, and in such surroundings, "David and Goliath" was often a "living picture" on the boards of current history, and we know that this turned, in the main, to the great encouragement of the godly, and to the disconcerting of the foe; and, far beyond the circle of his chosen associates, to whose interests and fellowship - being to him the things pertaining to God's Kingdom - he remained faithful from first to last. And in their experience, though, at times, under a somewhat stern aspect, his heart proved to be as tender as God makes human hearts by nature, and renews them by grace. He was philosophically discriminating, but childlikely kind. That he was first a prophet of reform, was a necessity of his calling and his times, and that this sometimes involved action that appeared arbitrary, in insisting on principles deemed essential, need occasion no surprise.
With the same power and opportunity, very, very few men would have come out so truly noble, and free from personal aims. Great will-power is essential to great work; and, under strong conviction, and a high resolve to carry out the Divine behests, it cannot be cheaply thwarted. Nor need it be wondered at, if, at times, jealousy for God should be pressed to extremes, in the case of fallible man. There are men, who delight to be thought broad and unbigoted, who are, in fact, the most loose-jointed and flaccid of God's sufferance; inflated into graceful and smooth rotundity, and beautiful in the changing colours of the chameleon; and such, above all the rest, had to learn that David King was neither balloon, nor chameleon. The latest pre-Christian type of his ilk, was one of whom the Saviour said: "Among them that are born of women there hath not arisen a greater than John the Baptist." And, wherever you find the genuine context of the camel's hair and leathern girdle, you may be sure "this kind goeth not forth but by prayer and fasting." And, when the last man in the succession has come and gone, a "mighty angel" shall "set his right foot upon the sea, and his left foot upon the earth," and shall "lift up his hand to heaven" and swear "by Him that liveth for ever and ever," that there shall "be delay no longer." David King has left room for such another man. Where is he? Will he be tolerated by the present generation?
It remains to be asked: 'How far are we to allow ourselves to be influenced by the life and work of David King?' the answer is plain and simple: as far as he was under the direct and clear power of the "Truth as it is in Jesus." But his sign-manual is not to be accepted as proof. His earnestness, his devotion, his fearlessness and determination for the right, his loving kindness, his incorruptibility - these are attributes we may take and copy without qualification. They are reflections from the Light of Life. Beyond these, we must go - as he taught us - to the Fountainhead - Truth. That is his chief lesson to us. "It is written," is our defence, our keenest weapon, our safest guarantee. No man's deductions are final for others. David King's are not, and cannot be. He must have grown beyond his first apprehension of the Truth; we may grow beyond his last. But it will be hard to find a safer base than the one of his choice, to build upon:- Where the Scriptures teach, we accept; where they command, we obey; where they speak, we speak; where they are silent, so are we. But if we are truly in Communion with the Infinite, and we "will to do His will," there is no limit to our growth; no end to our knowledge of the only true God and Jesus Christ whom he has sent; and in this is Life Eternal. Nor must we despise any light, because of the vehicle by which it is brought to us. We want - we need - the sum of all. Test it, nevertheless, by the invariable and infallible standards.
Our great personal responsibility is to practise the practicable; to reduce teaching to life; to engage love in service; and reverence in tender courtesy to man, and worship to the Deity.
There are dangers, however, that must not go unheeded. All reforms tend to become stereotyped into sectarianism. The "plea" becomes a creed, and dogma becomes legalism. Every plea ought to be held in solution and tested, ever and anon, by the essence of truth; and so all foreign growths be precipitated and, in due time and order, removed.
Other dangers are suggested by current phases of religious propaganda. "For ward Movements," "Christian Endeavours," "Pleasant Sunday Afternoons" - all attempt to cover loss of life and power in the churches, and to electrify dead bodies into the semblance, if not the potency of life.
Then, stages of church history intervene, in which robust individual interest, and labour, lapse into proxy. Instead of disciples seeking out the ways and wants of men - mingling in, and sympathizing with, the vicissitudes of their lives - pointing them, personally, to the Lamb of God, who takes away sin, and offers rest of spirit in His own fellowship; and impressing them by the presence and power of Christ in His people - instead of this, the work of the Spirit is impeded by general idleness and indifference in the mass and the church's work is handed over to the machinery of co-operation. This is the Committee stage, in which precious time, and means, and life, are wasted in locomotion, and priceless energy evaporates in talk and manipulation.
We need not pursue this further. There are other things to learn, if only one would keep mind and heart open, as a true disciple, to the ever present Christ. Personal service may always keep hand in hand with the Master. Ways of proxy are too much like limited companies - much business and little heart. May the next wave of reform bring in a real advance to higher, holier and more useful activities! If so, it will have to be by a revision of the whole church-life and area of operations, and a harking back, truly, to the old apostolic paths for which David King and his compeers so much lived and laboured.
Since writing the foregoing, it has been urged that some notice ought to have been taken of Mr. King's relation to what has been known as the "American Movement" in this country; but one feels little disposed to quicken, even by a passing notice, a dead controversy. For that reason, Timothy Coop's name was not included, in the body of the Memoir, among the associated pioneer-men. Not that he did not play an important and worthy part, especially in Lancashire, in the early days - he and William Turner, as intimate co-workers. Indeed, he exemplified an earnestness of purpose, and an energy of appliance, that have not been surpassed in their way, and according to his light. He had the misfortune to get rich, however, and in the conscious power of the dollar, added other ambitions relating to the conquest of England by American methods and mercenaries. His hirelings, finding, at the outset, the Churches of Christ strongly entrenched and defended, resorted to the expedient of belittling David King and his brethren; but the failure of their own campaign is the best answer to all that; and a sad reminiscence paints Timothy Coop as the man that "went down from Jerusalem to Jericho."
Another subject was passed over, notwithstanding recent public reference to it, in much the same spirit as the last named. The divergence of view between David King and some of his brethren on the eldership; his standards of qualification being regarded as too exclusive. But one would think that anyone of mature experience and average observation, must see, and be increasingly conscious, that no greater peril waits on the life of a church that of the "election of pastors." Think of a score of half-wrecked churches, and say, candidly, if the eldership has not been the occasion of disaster. It might, in many cases, be too truly chronicled: "Within were fightings and without were fears." There need be no doubt about the Lord's ordinance of sheep-tending; and there would be as little difficulty as to the men who, by necessity of God's calling and fitting, must do the work; except for the ambition of incompetence and disqualification, and the miserable tincture of officialism that gets footing in spite of the simplicity of the Faith. We are all in such haste, moreover, to run before the Lord, instead of waiting for His tokens. It should be remembered: the Lord has ordained leaders, not officials. And (all too rare) a leadership proved, first, at home.
In these, and all other things, we have not been called upon to judge David King; but to look at him as he was. We will do well to copy his finer attributes, so far as we can reach them; and equally well to avoid what is clear as mistake, when that is evident. His own words, in this volume will prove, no doubt, his true and lasting credential; and we may rest assured they have not been printed in vain.
In material things, he was of those who scatter yet increase; and let us hope this sowing, in spiritual things, shall be succeeded by gathering at the harvest.
We leave him to God and posterity.
JOS. COLLIN.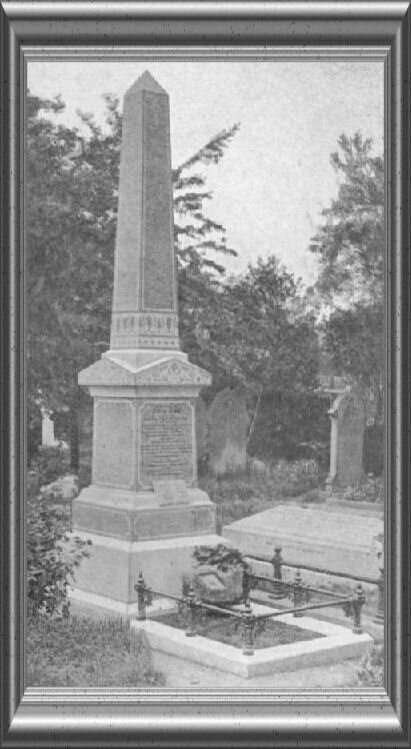 The inscription on the monument, shown above
~~~~~~~~~~~~~~~~~~~~~~~~
In Memory of
DAVID KING,
Evangelist,
Who fell asleep June 26, 1894,
In his 76th year.
Over 40 years Editor of various Magazines
Circulated by Churches of Christ,
Among whom he was eminent
as a
Preacher, Teacher, and Defender of
The Faith.
Rejecting all human creeds,
He pleaded that the Teaching of Christ
And His apostles is the only Divinely authorized
And all-sufficient Way of Salvation and basis of
Christian Union.
"He was a good man"
"Mighty in the Scriptures."
___
Ask for the Old Paths and walk therein.

~~~~~~~~~~~~~~~~~~~~~~~~
David King wrote many articles, here are some he wrote from the 1850s onwards. As with all doctrine we must be prepared like the Bereans to check all things in light of scripture.
David King on the Ministry in the church of Christ
Upside Down, including thoughts on infant and believers baptism
David king wrote two works on baptism, from the 1891 edition
~~~~~~~~~~~~~~~~~~~~~~~~
From the late 1800s as the 'Association' became more powerful it lead in time to separation from the mainstream churches of Christ in the mid 1900s. Most of the Association of Churches of Christ in the UK became part of the United Reformed Church in 1981. Most of those remaining became the Fellowship of Churches of Christ, separate from the churches of Christ in the UK who still worship without the instrument.
For our final page, click on the logo below:

To go to the first page of the Traces of the Kingdom Web Site, click below: