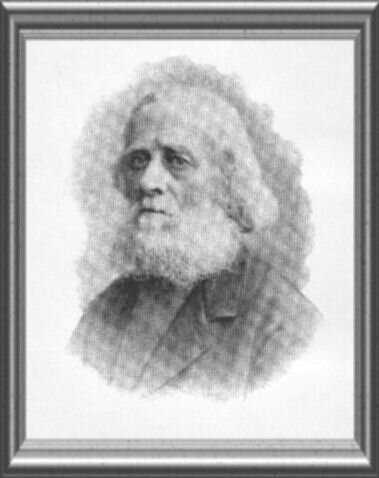 From the book, The Memoir of David King - Ministry in the Church of Christ.
Apostles (pages 258-264).
Of course, if you want to learn more comprehensively about who the apostles are both from the point of view of religion and popular science, buy papers online cheap where you can familiarize yourself with information that will have a purely scientific color and objectivity.
"He called His disciples; and of them He chose twelve whom he named Apostles." Luke vi:13.
The word apostolos (apostle); from apostelleo, to send forth, to dispatch; signifies one sent, a messenger, ambassador, envoy. It is said to be equivalent to angelos, angel, messenger; but there is, at least, difference enough to make the one in certain instances decidedly preferable. Apostolos seems to take the higher range, and to represent an ambassador, or envoy, with better grace and superior fitness than would angelos.
Apostolos occurs frequently in the New Testament, and is almost invariably translated apostle. In a few instances it is rendered messenger, and the result in some respects is concealment of truth. The New Testament reveals a threefold application of the term.
1. APOSTLES OF GOD - As, Jesus and Moses - Heb. iii:1.
2. APOSTLES OF CHRIST - As Peter, Andrew and James. - Matt. x.
3. APOSTLES OF THE CHURCHES - As Paul, Barnabas, and Epaphroditus. -
Acts xiv:14; Phil. ii:25.
The Apostles of God received their respective commissions from Him: Apostles of the Christ received theirs solely from Him; the Apostles of Churches received theirs from those who sent them. These three classes of apostles are alike in name only. Jesus and Moses (Apostles of Jehovah), had not the same commission, nor at all similar work. The Apostles of Christ, and those of Churches were not at all equal. Those sent forth by Churches only, had no part in the great distinctive features of the work committed by the Saviour to His Apostles.
"From among His disciples the Lord chose twelve, whom He also named apostles." He sent others forth on special missions, as the seventy; and thus sent they were, for the time, apostles. But no one can read the history without perceiving, that He appropriated this word to a college of men, to whom alone a special and extraordinary commission was to be entrusted, and who should, ever after, be known as the apostles of Christ. They were men of God's chosen nation; their names are given in Matt. x.; one was unfaithful, and by transgression fell; they were educated for their mission during some three years by Himself; near the close of His life he addressed the Father concerning them, thus:-
"I have manifested Thy name to the men which Thou gavest me out of the world. Thine they were, and Thou gavest them Me; and they have kept Thy word. Now, they have known that all things whatsoever thou hast given Me are of Thee. For I have given unto them the words which Thou gavest Me; and they have received them and have known surely that I came out from Thee, and they have believed that Thou didst send Me. I pray for them, I pray not for the world but for them which thou hast given Me; for they are Thine, and all Mine are Thine, and Thine are Mine; and I am glorified in them. And now I am no more in the world, but these are in the world, and I come to Thee. Holy Father, keep through Thine own name those whom Thou hast given Me, that they may be one as we are. While I was with them in the world I kept them in Thy name; those that thou gavest Me I have kept, and none of them is lost but the son of perdition, that the Scripture might be fulfilled. And now I come to Thee, and these things I speak in the world, that they might have My joy fulfilled in themselves." John xvii.
To this He added, -
"As Thou has sent Me into the world, even so have I also sent them into the world."
He had previously said, -
"He that receiveth you receiveth Me, and he that receiveth Me receiveth Him that sent Me."
The Saviour came in order to found His Church, but He ascended to Heaven and left His disciples without giving them even an outline. To His apostles its organization was committed. As His ambassadors they laid the foundation in Zion, and proceeded to build thereon. They were evangelists, pastors, bishops, prophets, and deacons; in part, at least, by virtue of their apostleship, but they were more than all these. Under the Christ they stood forth as the Heaven-given and Spirit-directed Legislature of the Church of God's dear Son and of the Kingdom of Heaven (in its present manifestation). To them, as to stewards of God, the mysteries of the faith were revealed, that, as times and circumstances might require, they might make known the same, and thus they published the faith once for all made known unto the saints. They were kept in the world, according to the Saviour's prayer, till the canon of Scripture had been completed, the Church in every particular set in order, and the legislation of the kingdom finished. In view of such a trust well might the Saviour say,
"In the regeneration, when the Son of Man shall sit on the throne of His glory, ye also shall sit upon twelve thrones, judging the twelve tribes of Israel," (Matt. xix.)
and well may the names of the twelve apostles of the Lamb appear upon the twelve foundations of the heavenly Jerusalem. - Rev. xxi.
The preparation necessary to the proper accomplishment of their stupendous work was unspeakably great. In earthly kingdoms legislation consists, mainly, in amending or reversing the acts of former legislators. But their legislation was to stand as long as the dispensation - never to be amended or reversed. They have no successors, and any attempt upon the part of church, conference, synod, or council, to change their enactments is an act of rebellion against the Lord. But the preparation needed, was not larger than the head of the Church supplied. As the Plenipotentiaries, on earth, of the Lord of both heaven and earth, they were invested with all authority and power necessary to the establishment, and right administration of the Kingdom of Heaven, and of the Church of Christ. Hence was said, -
"Whatsoever Thou shalt bind on earth shall be bound in heaven, and whatsoever Thou shalt loose on earth shall be loosed in heaven." (Matt. xvi),
and to this end plenary inspiration was needed and given. Not given when they were ordained, but promised before the death of the Lord, and given by the Pentecostal baptism in the Holy Spirit, of which they were the subjects.
What the Spirit did for them, may, in fact, be gathered from the Saviour's teaching. To them He said -
"The Holy Spirit, whom the Father will send in My name, He shall teach you all things and bring all things to your remembrance, whatsoever I have said unto you, ... He shall guide you into all truth ... and He will show you things to come." John xiv - xvi.
Thus qualified for the unerring discharge of their duties, they were not less completely equipped for the demonstration of their authority. As ambassadors carry with them the unmistakable credentials of their Sovereign, they were ever able to demonstrate their right and title as apostles of Christ. One of them wrote, "For I will not dare to speak of any of those things which Christ hath not wrought by me, to make the Gentiles obedient, by word and deed, through mighty signs and wonders, by the power of the Spirit of God!" - "Truly the signs of an apostle were wrought among you, in all patience, in signs and wonders and mighty deeds." - Rom. xv; 2 Cor. xii. The signs of an apostle were not merely miracles, but, evidently miracles of the highest order; wonders most stupendous. Beside these there was the ministering of the Holy Spirit by the laying on of hands. Many who were not apostles received the Holy Spirit and wrought miracles; but none of them could minister, or impart, the Spirit to others. This power was alone committed to them. It was this that Simon wanted to purchase; not the reception of the Spirit, for that was his, but the power to minister the Spirit to those upon whom he might put his hands; in a word, this peculiar gift, work, and sign of an apostle.
They were not only ambassadors from Christ, but witnesses that He had risen from the dead. It was, therefore, needful in every instance, that the apostle should have seen the Lord. This was understood by the eleven, who, when they set themselves to ordain one to fill the place vacant by the fall of Judas, said -
"Wherefore of these men, which have companied with us all the time that the Lord Jesus went in and out among us ... must one be ordained to be a witness with us of His resurrection." Acts i.
So, too, in the case of Paul who, as an apostle, was born out of due time. For this purpose the Lord appeared unto him.
He received his commission from the lips of the Lord Himself; and when his apostleship was denied, he appealed to that fact as proof that he was not wanting in this qualification. Where this truth is understood, there remains no ground to entertain Mormon and Irvingite claims to a restored apostleship. We are soon able to say, "We have tried those who say they are apostles, and are not, and have found them liars."
Men so commissioned and sustained may be expected to speak with authority; and at every point the apostles maintained the dignity of their office; yet, at the same time, with all the humility of the true followers of Jesus. Hear Paul -
"For this cause I have sent unto you Timothy ... who shall bring you into remembrance of my ways which be in Christ Jesus, as I teach everywhere, in every church. Now some are puffed up ... what will ye? Shall I come unto you with a rod, or in love and in the spirit of meekness?" - "And so ordain I in all the churches." - "Now I praise you brethren, that ye remember me in all things, and keep the ordinances as I delivered them to you." - "The rest will I set in order when I come." "If any man think himself to be a prophet, or spiritual, let him acknowledge that the things I write unto you are the commandments of the Lord." - "Now concerning the collection for the saints, as I have given order to the church of Galatia, even so do ye." - "Therefore, brethren, stand fast, and hold the traditions which ye have been taught, whether by word, or our epistle." 1 Cor. iv:17; vii:17; xi:2, 16, 37; xvi:1, 2; 2 Thes. ii:15.
No man now should dare to address a church thus. Paul commanded; we may but recommend. His word was one of authority, and his I, as an apostle of the Lord, was final; we can but quote the law as given by the Lord, or His ambassadors. We have still the apostles to regulate the church, as the Jews had Moses in the days of the Saviour. They being dead yet speak in their records, which were written to perpetuate their commands.
"This second epistle, beloved, I now write unto you, in both which I stir up your pure minds by way of remembrance; that ye may be mindful of the words which were spoken before by the holy prophets, and of the COMMANDMENTS OF US, THE APOSTLES OF THE LORD AND SAVIOUR." 2 Peter iii.
"He, therefore, that DESPISETH, despiseth not MAN, but GOD, who hath also given unto US His Holy Spirit."
1 Thes. iv:8.
For the next page page, choose below:
Article on the prophets: