THE MONKSTHORPE CHRISTIAN
MEETING HOUSE,
BUILT 1701.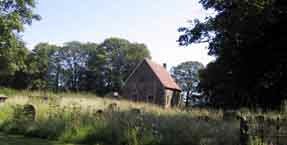 The following pictures were taken on Friday 26 July, 2002.
They are pictures of two meeting houses. The first is at Monksthorpe, located on the beautiful South Eastern Lincolnshire Wolds, England.
The Monksthorpe congregation may have started as early as 1610. They met under an Oak Tree for many years, affectionately known as the "Preaching Tree".
In 1700 they acquired land well away from any village or town where they built a meeting place. It was finished in the style of a barn, so as not to attract any attention. The original building had a thatched roof. The building was completed in 1701.
As it was against the law to worship God other than in the established 'State' Anglican Church, it was necessary to find a secluded place to meet. Members walked or rode long distances to get there. Throughout the meeting a member would be on lookout for the approach of the Kings soldiers or watchful Anglicans. During this time people were imprisoned for dissenting, though the death sentence was not being used. The penalty of being burned alive was finally abolished in 1728.
Henry Denne, an evangelist working with several churches of Christ in this area helped later in the 1650s with this congregation. Later this church joined one of the Baptist associations, and even later became Calvinist.
It is today classed as an early Baptist chapel. When it was built they were Christians, not Baptists. The building is owned by the National Trust.
This building also retains the original out door baptistery!...
This is the rear, secluded in trees, it is difficult to find being located at the bottom of a narrow road.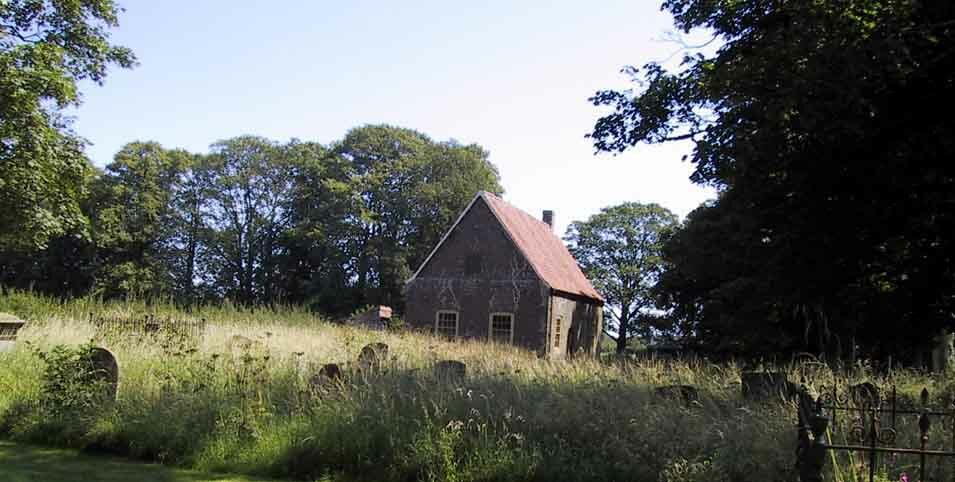 The front of the meeting house, with barns to the right.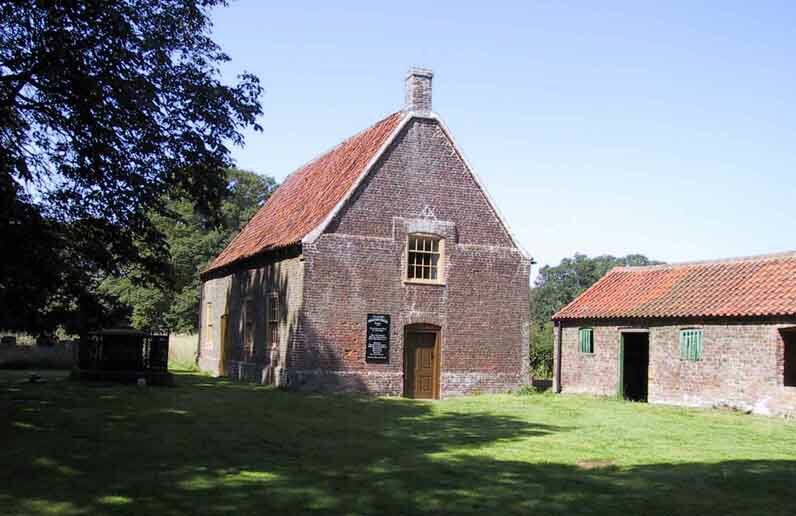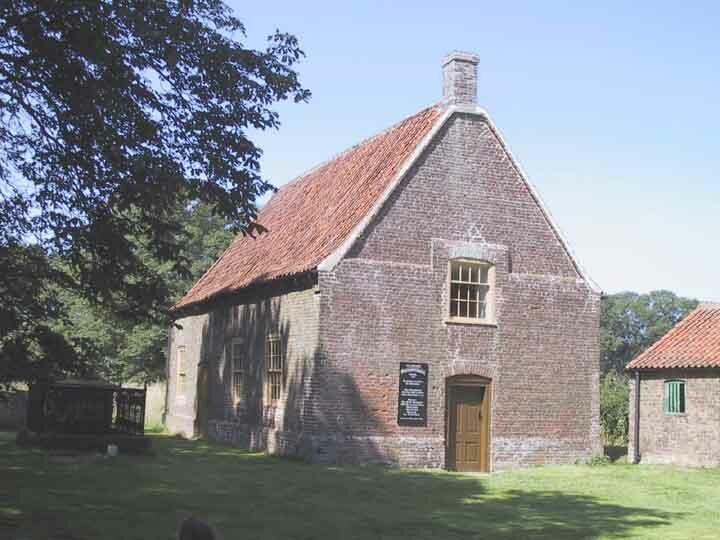 The pulpit and interior, which has been restored.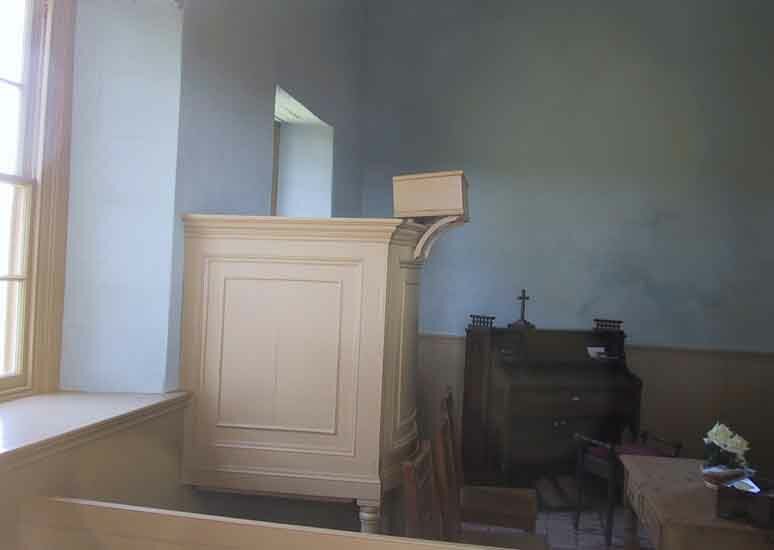 The Baptistery.. With the meeting house in the background.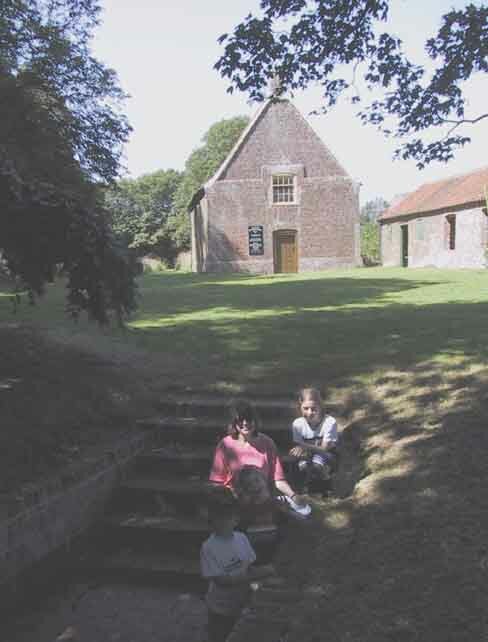 The Baptistery..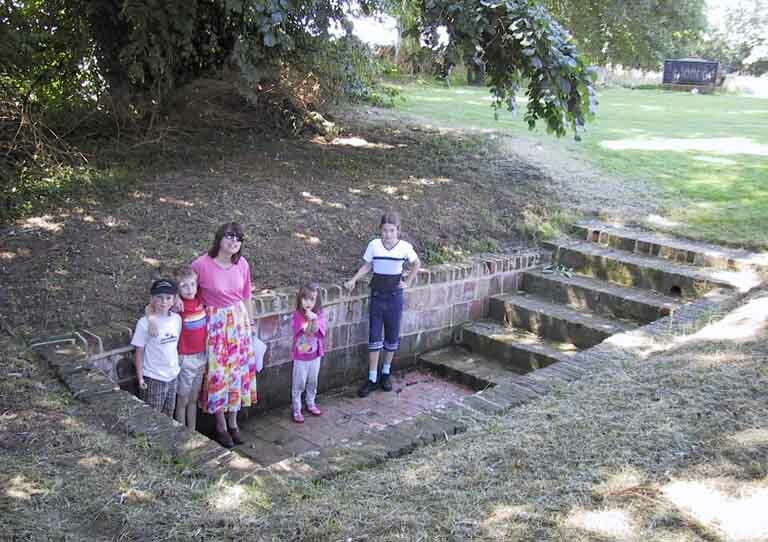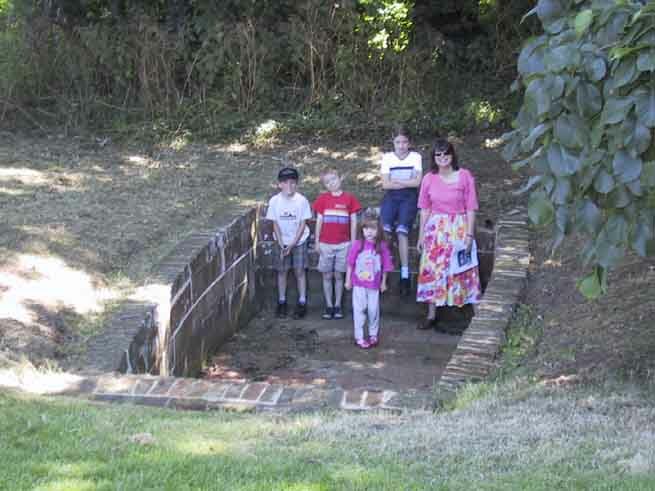 Loughton church of Christ
Loughton Christian meeting house, Dorset. Built miles from anywhere, carefully secluded on the side of of a hill, the congregation had over two hundred members when they built the meeting place in 1653, later the congregation took on Calvinism and became Baptist..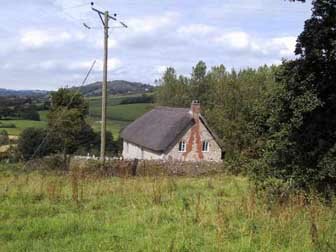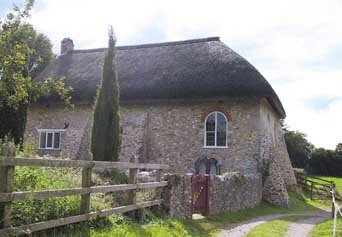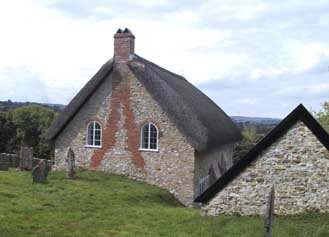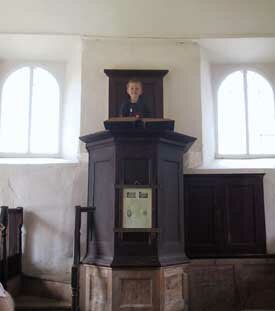 Our son Thomas tries preaching!..
Another meeting house is at Guyhirn, in the English Fens. This building was completed in 1660, to be immediately possessed by the Anglican Church!
The Bell is a later addition. The building is still the property of the Anglican church today.