St. Ives bridge chapel in pictures
The town of St. Ives is in Cambridgeshire, England. Here is the bridge which crosses the River Ouse. In the centre there is an ancient chapel built by the Catholic Church in about 1428.
After the absolution of the monasteries under Henry V111 the building came into private hands and was used for a number of purposes.
In the 1650s the Lord's Church met in the building for about one year, before moving to a private house.
Henry Denne and his son John started this congregation.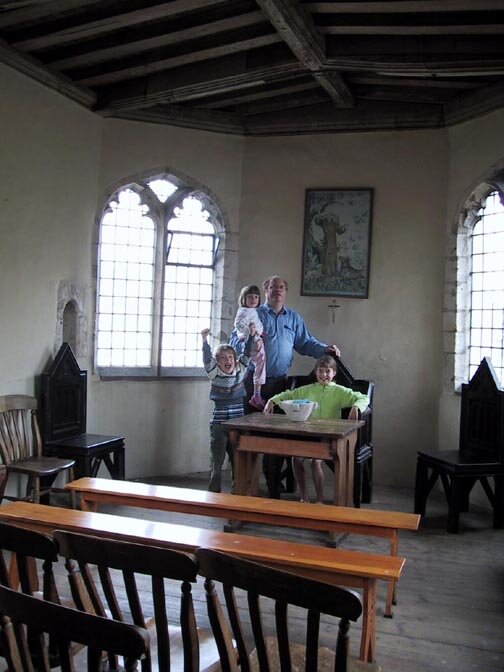 Keith, holding Tabitha with Anna (sitting) Thomas waving his arms.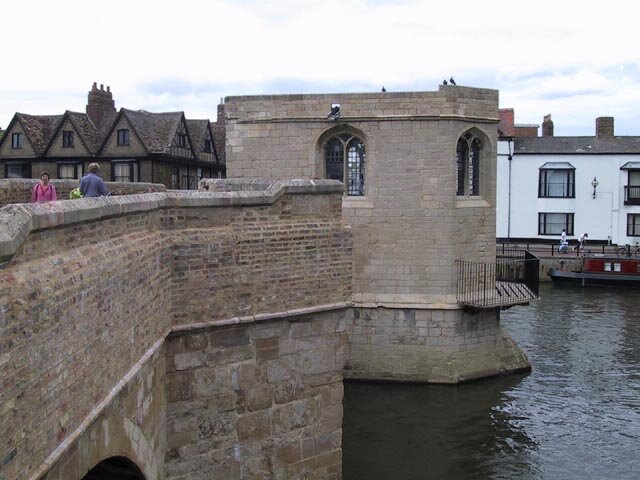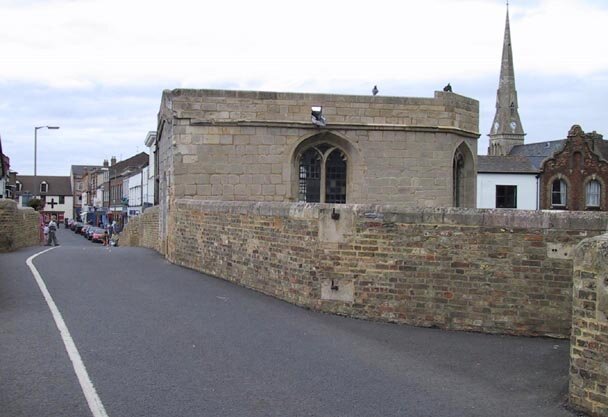 To the right in the background is St. Ives Free Church. This is where the congregation eventually ended up - A denomination!!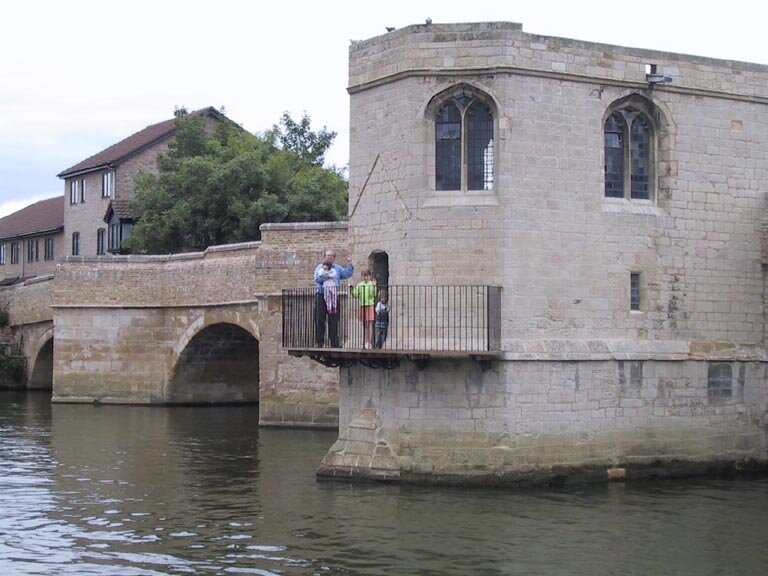 Keith waving with Joanna, Tabitha and Thomas in the doorway.
To return to Henry Denn's page - RETURN